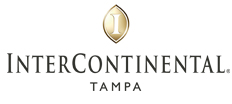 Tampa Bay's very own
InterContinental
hotel has announced a BOGO promotion! I'm sure you're aware of what BOGO stands for, but just in case you aren't, it means Buy One, Get One free. This limited time promotion offers hotel guests the chance to purchase one weekend night (Thursday through Sunday) and get another night or an additional room on the same night for free. Yes, FREE!
With rates as low as $159 a night, this is a deal you just cannot ignore. The package also includes a disposable camera and a 5x7 picture frame, allowing guests to document their entire trip to Tampa Bay.
The BOGO promo will be in effect on May 1 and will go all the way through the summer until September 30. Make sure to check out the hotel's
Web site
for more information and to book your next trip to Tampa!