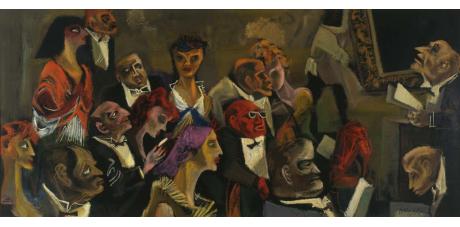 Hi everyone.  Travis here with an alert for some great Tampa Bay entertainment that EVERYONE should take advantage of, or at least know about! 
You can join the Tampa Museum of Art (www.TampaMuseum.org) for a special presentation this Wednesday, January 12 (that's tomorrow!) from 6:00-7:00pm. 
Collectors Mark and Irene Kauffman will offer insights in their quarter century of collecting and stories of about the 60 works of 20th century American modernism and social realism on display. These are some amazing collectors and you get to hear from them! 
It's happenign at the Museum in downtonw Tampa, in the Dickey Family Lecture room, and is being held in conjunction with American Modernism from the Collection of Dr. and Mrs. Mark S. Kauffman.
 
Admission is free for Museum members; non-members get in free with admission to the museum. If you need more information about the museum of art, just head over to www.TampaMuseum.org. 
We'll see you back here for more great Tampa Bay area events and other great things to do in Tampa Bay.