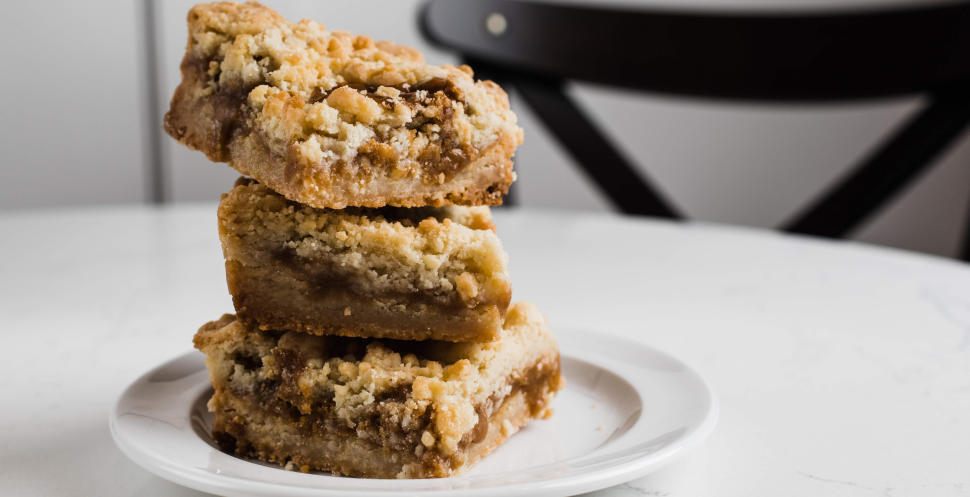 BAKING AT HOME
Baking is the latest and greatest activity while practicing social distancing in the safety of your home. Voted by our Instagram followers, we bring to you the recipe for The Dessert Spot's Gooey Toffee Bars, one of the many local recipes featured in Tampa's Table: A Culinary Journey Through Tampa Bay.
For a limited time, Visit Tampa Bay is selling a #TourismStrong culinary bundle, which includes Tampa's Table plus its cocktail book, Tampa With A Twist, for $20 plus shipping. All proceeds will benefit the community through Feeding Tampa Bay.
Now back to the toffee bars. This recipe serves two purposes – fulfilling a sweet craving while also supporting a local business! These toffee bars call for Toffee To Go Toffee Dessert Sauce and is available for purchase at The Dessert Spot, which is still open for takeout services. Stay updated on store hours on their Facebook page.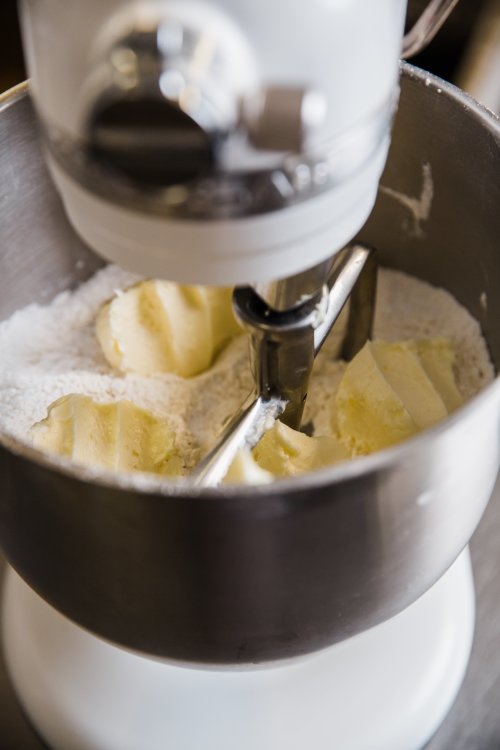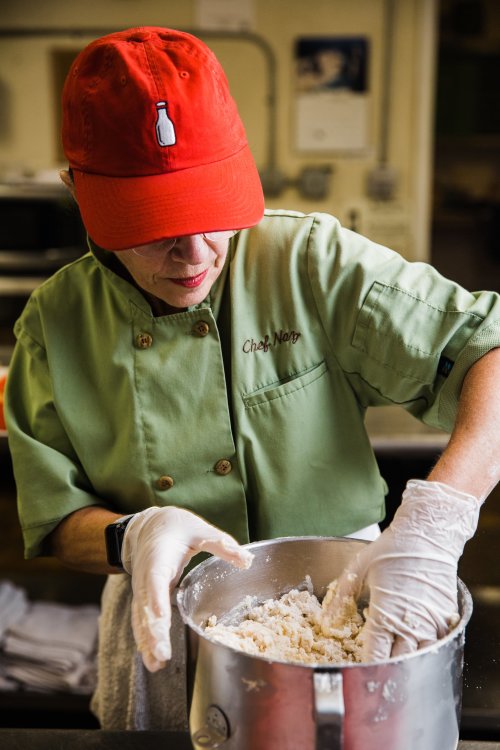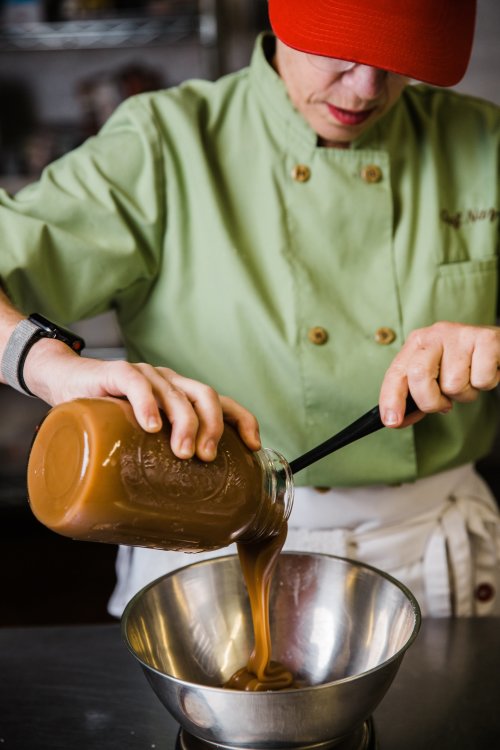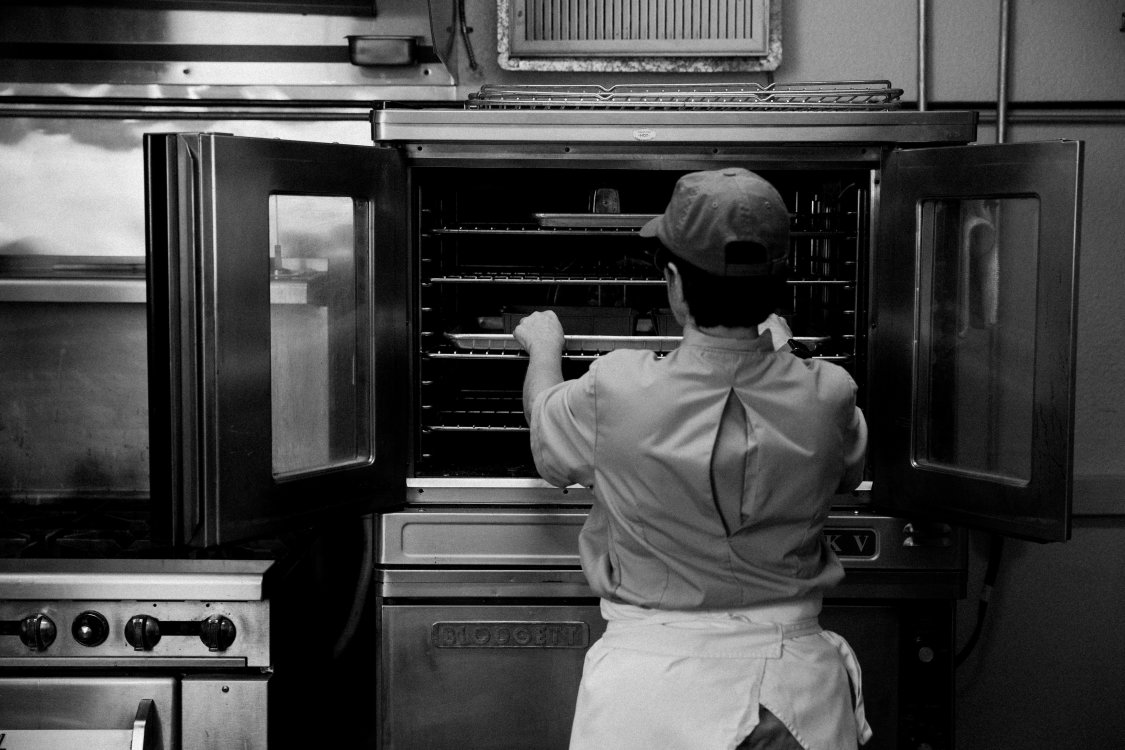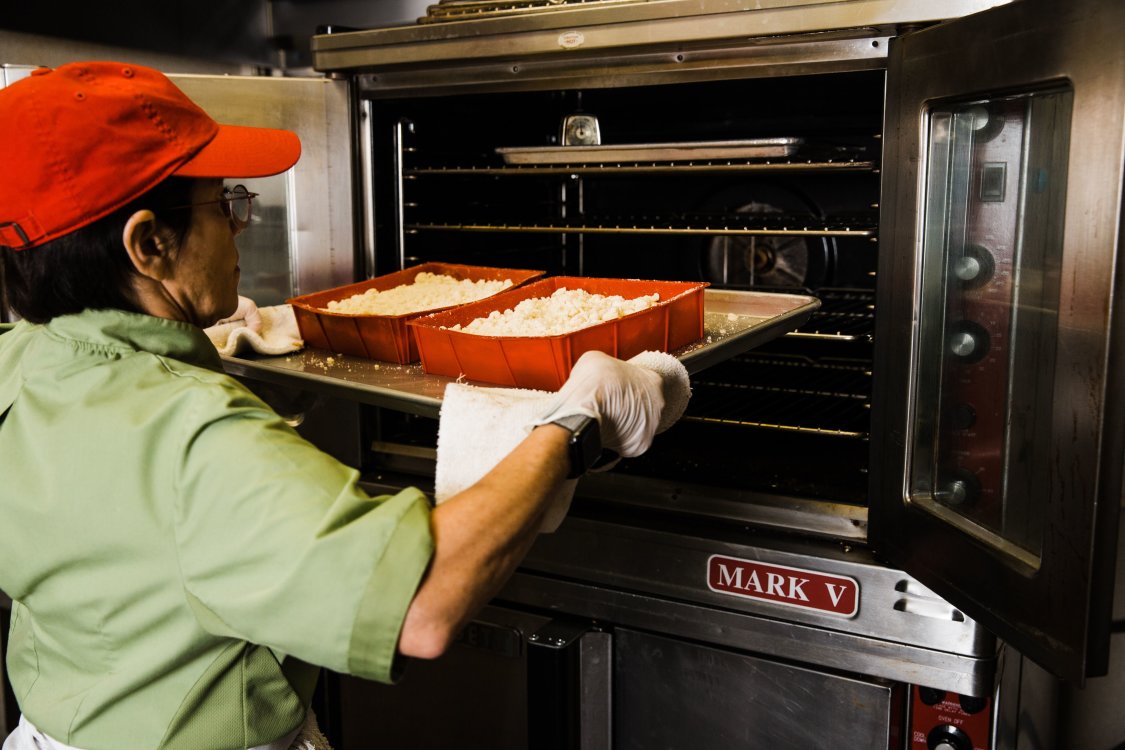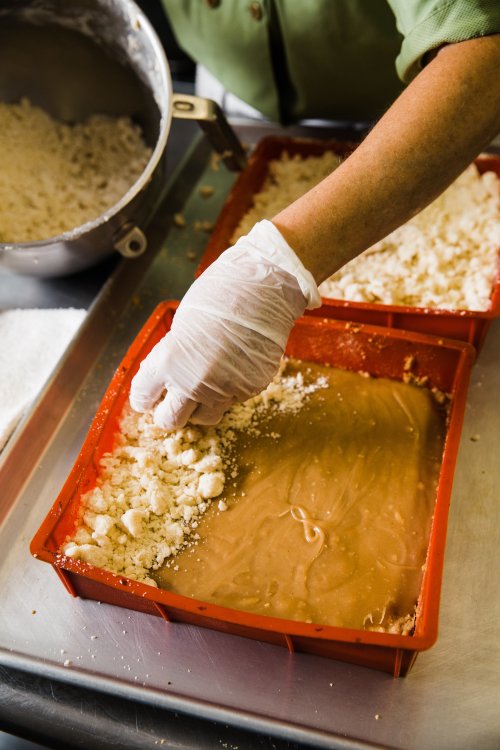 For the dough
4 sticks butter, room temperature
1 cup granulated sugar
1 ½ cups powdered sugar
1 tablespoon vanilla extract
4 cups all-purpose flour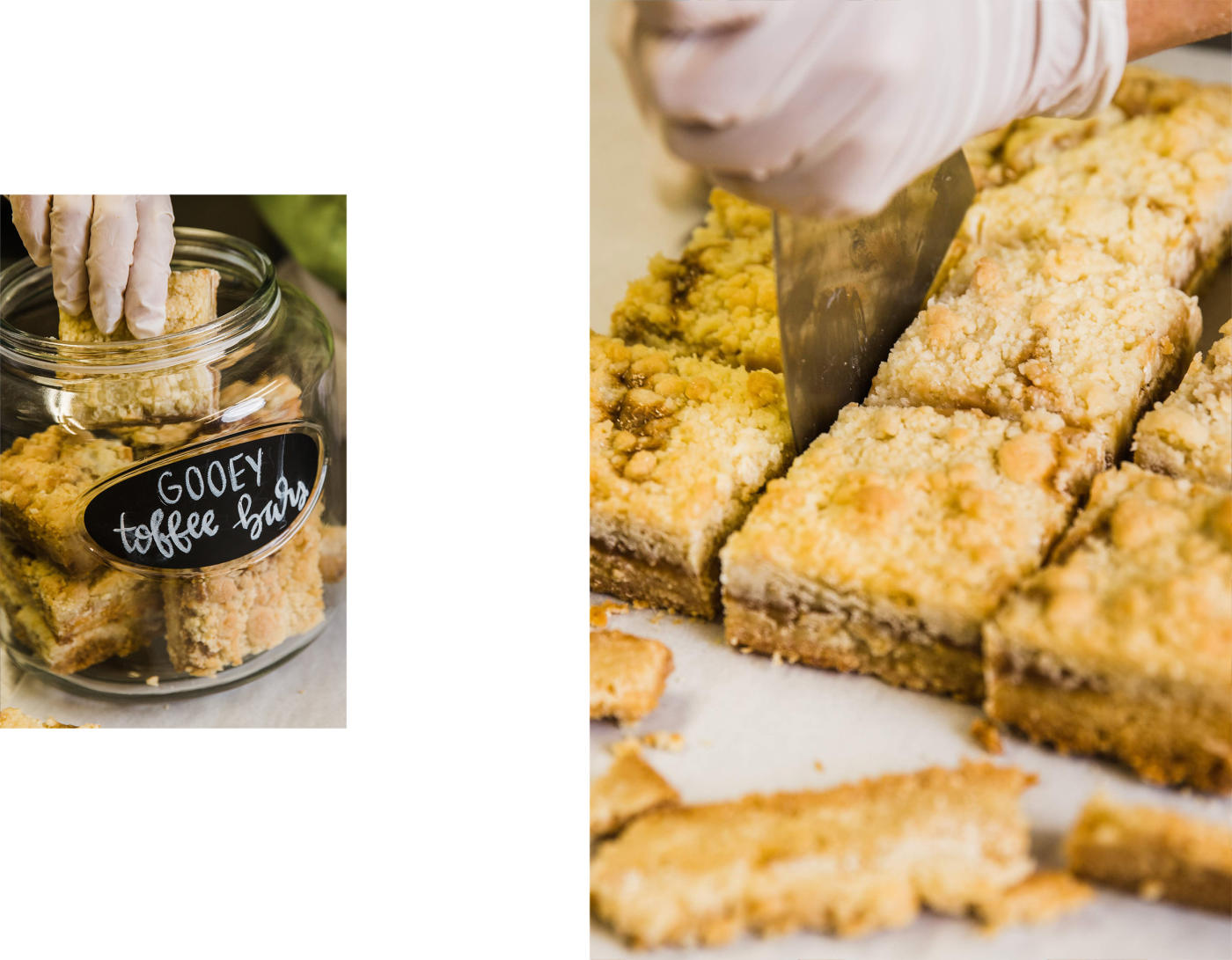 The Dessert Spot's Gooey Toffee Bars
Amy Pezzicara

Preparation
Preheat oven to 325 degrees. Grease a 9x13 inch baking pan with butter or line parchment paper. Set aside.
Using an electric mixer, cream butter and both sugars together on medium speed. Add vanilla and then turn speed down to low. Slowly add in the flour until a soft dough forms.
Press half of the dough into the bottom of the prepared pan, then wrap the remaining half in plastic wrap and refrigerate. Bake for 25 minutes or until the edges are golden.
In the meantime, make the caramel topping by mixing the Toffee to Go Toffee Dessert Sauce, salt, and flour together until smooth. Remove the pan from the oven and pour the caramel over the top. Crumble the remaining dough into bits and sprinkle it over the caramel.
Return the pan to the oven for an additional 25 minutes. Cool completely and then cut into small squares.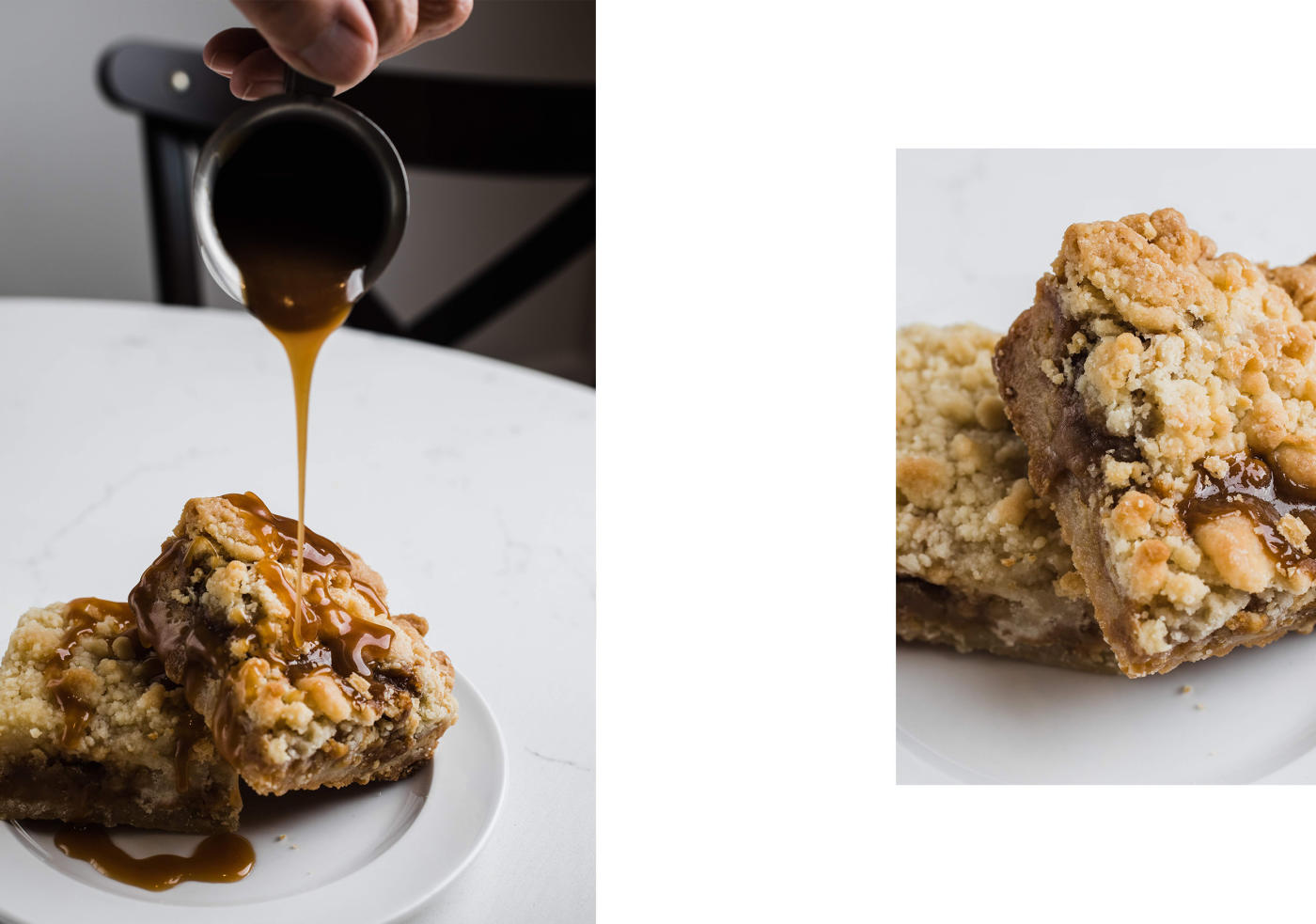 All photos featured copyright of
Amy Pezzicara