Hi all,
Christina here with a take on the hottest arts and culture in Tampa Bay.
The touring production of 'Rent' opened last night at the Tampa Bay Performing Arts Center and tonight I have the privilege of watching it myself. Extremely ecstatic about it as I am a thespian myself.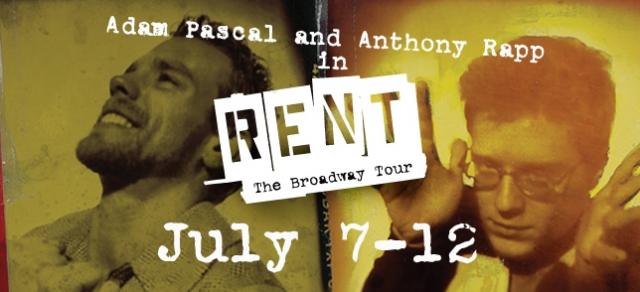 Rent is a classic Broadway musical has run for the last 13 years and is the seventh longest running show in Broadway history. Wow!, is one word to describe the pre-show anticipation.
Adam Pascal and Anthony Rapp, two original power houses return to 'Rent' since originally depicting the characters of Roger and Mark on Broadway in 1996. Need I say more?
Having star power like this to show for Tampa Bay Entertainment, is only a the tip of the 'creme de la creme' in artist culture that is driven to our city.
For more info or tickets for Rent, visit the
Tampa Bay Performing Arts Center website
!
I will definitely have more details for Rent after the show. Stayed tuned for things to do in Tampa Bay!