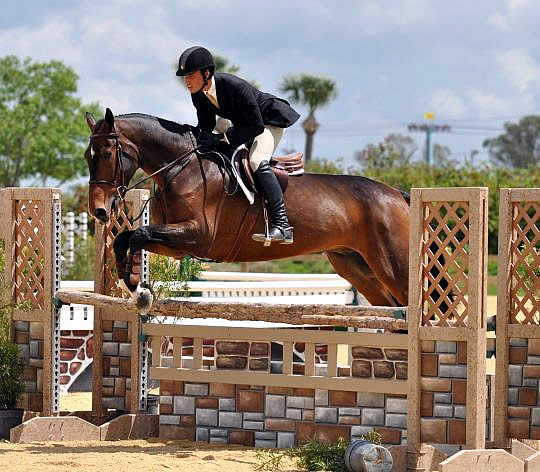 Hey everyone.  Travis here with some news that I just had to share.  Now, anyone reading this should take an interest, but if you like horses like me, then you'll really want to read along. 
The Florida State Fairgrounds will be host to the Dixie Paint Horse Club and the Florida Pinto Horse Association as they show their patriotic spirit this weekend and raise some money for a therapeutic riding program that supports wounded Veterans.
Both clubs have joined together to put on horse shows several times a year so owners of registered Paints and Pintos can compete for points and prizes.  But it's not just about the competition for these horse enthusiasts at this September event.  It's about love of country, love of freedom and appreciation for those that have been lost and wounded in support of America's freedom.  It's about one family's loss of a son in the World Trade Center on 9-11 and several family's relatives and children that have served and are serving in Iraq.  
Here's a quote for you -
"When our members realized that the show fell on 9-11, they all wanted to find a way to recognize the sacrifice of so many.  So one simple way was to raise some money for a therapeutic riding program that supports the "Horses for Heroes" program here in Florida", says Kim Evans, President of the Dixie Paint Horse Club that is putting on this weekends event.  "We looked at several different programs in the state and settled on one in the Sarasota Bradenton area called SMART (Sarasota Manatee Association for Riding Therapy).  Their organization has been around since 1987, they are currently serving veterans and have a waiting list of veterans that want to enroll. Plus there are 240 children enrolled in their program as well". 
Baskets of "goodies" will be auctioned off to those that buy tickets in a "Chinese Auction".   All proceeds from the auction will go to SMART (www.smart.org). The red, white and blue theme is taken a step further with each exhibitor receiving a free T-Shirt and embroidered patch declaring, "United Paints of America". 
This FREE (that's right, I said free!) event at the Fairgrounds will begin both Saturday and Sunday at 8 AM with exhibitors competing in various areas of riding from Western to English to Halter.  Halter horses lead off the competition on Saturday followed by Trail classes and speed events.  Sunday horses compete in English riding events followed by western riding events. 
So, make your plans to head out to the Fairgrounds this weekend...hope to see you there!
And keep checking back here for more Tampa Bay Entertainment updates, as well as more great things to do in Tampa Bay and other Tampa Bay area events.