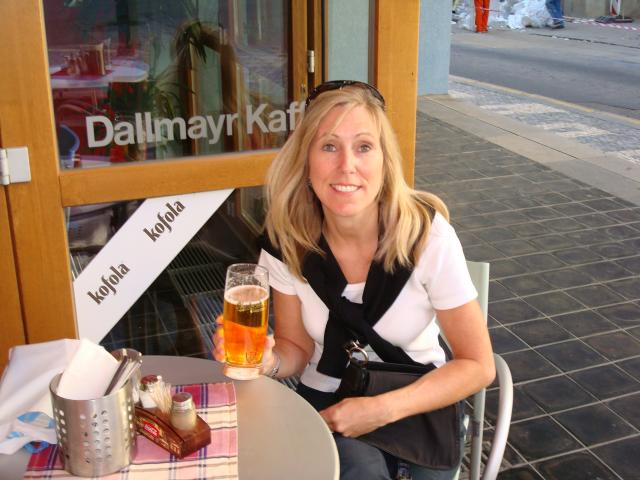 Well, it's Terri again and it is my last day in Prague.  I am going to take the day and sight see and possibly buy some things. 

I am looking for a Santa Claus because St. Nick was supposed to have started here.  Anyway, they are known for their crystal, glass, marionettes and the Enfant of Prague.

Of course, other things to but that is what I keep seeing.  Prague has great history and beautiful buildings as well as the Vltava River and its many bridges. 

So off I went to day. Didn't get lost once.  Amazing!  I did find a few things to buy but I never found a good Santa Claus. 

I collect Santa Clauses.  I am sure this is more than you really wanted to know but it's true.  Even though I didn't find him, it was a really an awesome day walking across the Charles Bridge, to the Little Quarter, Old Town and then New Town. 

I wrapped up my day drinking the original Budweiser which yes, is from Czech Republic. It doesn't taste anything like our Budweiser at home.   Check out the picture of me ending my day.

This has been a wonderful trip. We have met so many people, sold Tampa to 26 countries and I think we will have a good turnout in Tampa.  Thanks to Tampa Bay & Company for making it possible. 

Off to bed and home tomorrow.