Come one, come all, to the Tampa Bay History Center. Lisa here, with an update for all of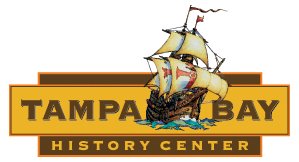 you home schoolers out there, looking for Tampa Bay Area Events!
The
Tampa Bay History Center
is hosting Home School History Day to educate children from ages 4 to 17 about Florida's Indians (a very important part of our history). Children will learn how they lived. and what happened to them during the History Day. This is going to be held on Thursday, November 4th from 10:00am to 2:00pm at the Tampa Bay History Center.
You will be able to meet archaeologists from the
Florida Public Archeology Network
and the
Central Gulf Coast Archeology Society
. They are going to help you understand how they unlock clues to life in the past, while exploring the world of Florida's first people. There will also be representatives from the
Seminole Tribe of Florida
(ever wonder where the Seminole Hard Rock and Casino got it's name?), hands on activities, and interactive exhibits. Parents will receive educational materials to keep the lesson going at home.
Home School History day is only $10 per person and includes admission to the History Center galleries. Members of the center receive a $3 discount. Space for this fun way to enjoy Arts and Culture in Tamp Bay is limited; so please pre-register!
The Tampa Bay History Center began 25 years ago when the Historical Museum Task Force was created by the Hillsborough County Commissioners in 1986. It's mission is to educate visitors about history that has shaped and continues to shape the Tampa Bay area. They offer educational and historical services and are located right on the water in the Channelside district.
This is a perfect answer to the age old question of "what to do?" and a great way to learn some of the amazing history of our area.
That's all for now, but stay tuned for more Tampa Florida News!