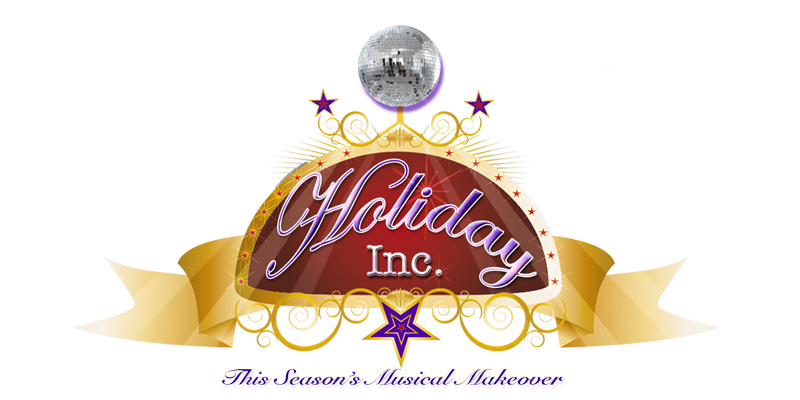 Dorene Collier's Event Show Productions to Present HOLIDAY INC. This season's musical makeover…
Event Show Productions
, Inc. will present the premier of HOLIDAY INC December 18-20, at the historic Friday Morning Musicale in South Tampa's Hyde Park. Dorene Collier, President of Event Show Productions in collaboration with professional writer/director, Jonathan Van Dyke, conceptualized and have been developing it over the past year.
This is their first full length theatrical collaboration utilizing the best talent and production in town! Filled with dazzling effects, stunning costumes, Broadway caliber performers, loveable characters, high energy dance numbers, and a chart topping song list, it will be the holiday show experience that is as close to the Big Apple as you can get!
With lots of surprises, humor and a juke box of musical productions ranging from Swing, Broadway, Rock and Roll and Disco, this show will appeal to an audience of all age groups and backgrounds leaving them feeling inspired and ready to celebrate the season!
Performances are 90 minutes with a 15 minute intermission and are scheduled for Friday 12/18 at 8:00pm; Saturday 12/19 at 1:30pm, 4:30pm and 8:00pm; Sunday 12/19 at 3:00pm and 7:00pm. Tickets are: $25.00pp, $22.50pp for 4-PAK, $20pp for 8-PAK or more, $30pp VIP Seating. Fundraising, Sponsorship and Private Performance Opportunities are available. Show website is
www.holidayinctheshow.com
.
Dorene Collier's Event Show Productions has been a leading entertainment specialist and award winning Production Company for corporate meetings for the past 20 years performing internationally for a variety of major companies and other major special events.
Jonathan Van Dyke started as a New York theatre actor, who has starred in national tours of Bye Bye Birdie, Oh! Calcutta! and off Broadway as Jesus in the revival of Godspell. He has directed regional productions of West Side Story, The Wiz, Grease, Seussical, and taught master classes in musical theatre around the country. He turned to writing in 2007 and has had two works produced, Totally Electric and the class of RIP the Final Prom.
The historic Friday Morning Musicale is located near South Tampa's Old Hyde Park at 809 Horatio Street, Tampa, Florida 33606.
Stay tuned in for more Tampa Bay entertainment news and updates on things to do in Tampa Bay!