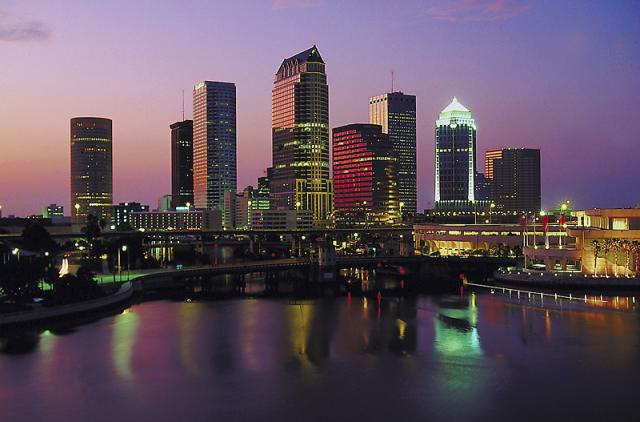 Hey everyone!  Travis here with some more great Tampa Bay area events for the holidays.  We are taking you in to downtown Tampa for some amazing Tampa Bay entertainment options, so let's get to it! 
 
The Henry B. Plant Museum presents the 28th annual Victorian Christmas Stroll from Tuesday (12/01) to 23rd, 2009, 10:00 am to 8:00 pm daily.
Come experience the innocence and charm of a Victorian Christmas. Escape the commercialism and stress of a modern Christmas and capture the warmth and joy of an old-fashioned holiday with your loved ones. 
Check out the Tampa Theatre's holiday movies!  The Tampa Theatre will be showing some great classics to get everyone into the holiday spirit. 
They are Holiday Revue & Picture Show (12/06), White Christmas (12/13), It's A Wonderful Life (12/18-12/20) and A Rockapella Holiday (12/22).  Get details by clicking here.
Nothing will get you into the spirit of the season quicker than a visit to the City of Tampa's annual holiday festival, Santa Fest and the Holiday Parade taking place on Saturday (12/05) from 11 a.m. - 4 p.m. at Centennial Park, (1800 E. 18th Street in Ybor City).
we've told you about this before, but here we go again...Centennial Park is transformed in to a winter wonderland with entertainers strolling about, children's make-n-take holiday crafts, the smell of roasted almonds and kettle korn, and the chill from the snow.
that's right, SNOW! Nearly 20 tons of snow is brought in from the "North Pole" for kids young and old to toboggan down two giant snow slides. Children can also visit with Santa Claus, enjoy three stages of continuous holiday entertainment, get great stuff in the Magic 94-9 Courtyard, write letters to Santa, get hands on with MOSI, Lowry Park Zoo and Tampa Fire Rescue as well as enjoy magicians, jugglers and so much more!
The festival culminates at 4 p.m. as the Santa Fest Holiday Parade steps off. For more information, please call the City of Tampa Parks and Recreation Department at (813) 274-8615 or click here.
 
Tampa Oratorio Singers present Carols of the Season at Sacred Heart Catholic Church. This event is Sunday, December 6th at 3 p.m. to 4:30 p.m.  The admission is $15 for individiuals, $10 Seniors and $5 students. 
 
And there you go...plenty more Tampa Bay area events to take part in for the holidays!  So, get planning! 
And make sure you keep checking back here for more great things to do in Tampa Bay!