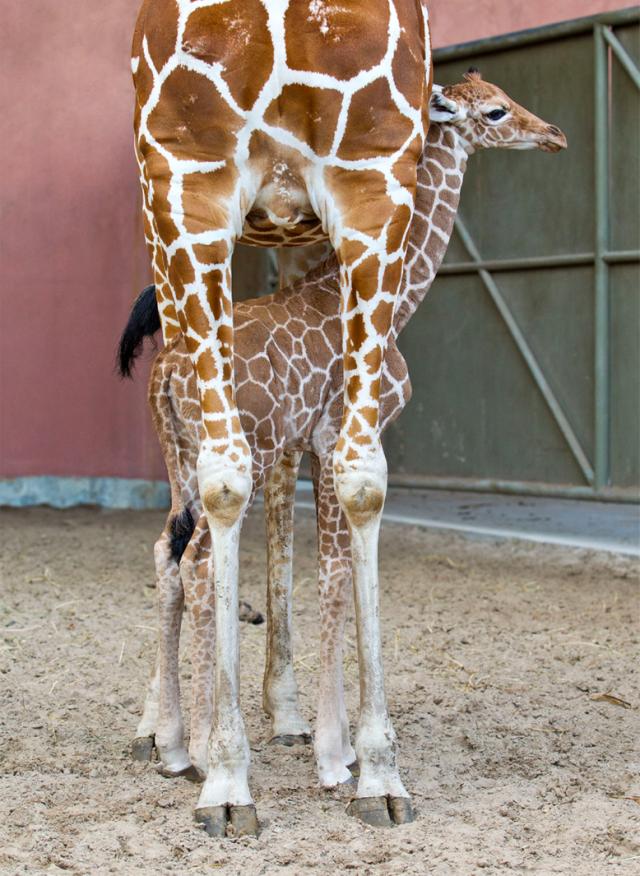 Happy Holidays everyone.  Busch Gardens sent a really cool announcement that we wanted to share with everyone.  They welcomed a new baby female reticulated giraffe on Tuesday, December 27, 2011!!!  We'll give you a minute to look at the photo and say, "awwwwwwwwwwwwwwww". 
At 5 foot, 7 inches tall and weighing approximately 127 pounds, the newborn is the calf of father, Jafari and mother, Tesa, who has previously given birth to four other calves at Busch Gardens. This is definitely one big happy family! 
This brings the park's reticulated giraffe population to 18!  That's right...18!  And in case you were wondering, the term "reticulated" refers to the giraffe's net-like pattern of spots. 
 
Both the mother and baby are currently in an area out of guest view so they can be closely monitored by zoo staff to ensure the baby is nursing and growing properly, but the duo will join the other animals on the Serengeti Plain in about three months.
That means when you make your plans to go around March or April, you'll be able to see both of them, so make sure you make those plans!!!  And when you go, take lots of photos!  Until then, keep checking back here for more updates on great things to do in Tampa Bay and Tampa Bay area events.