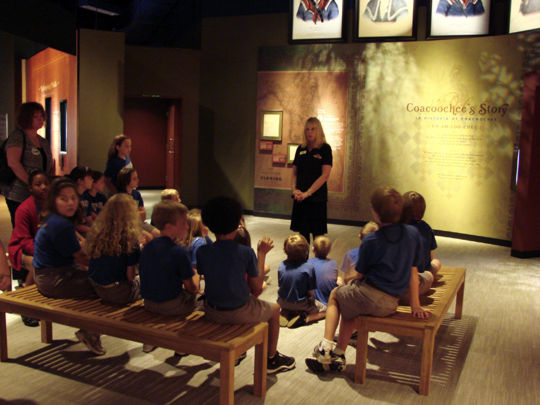 Hey everyone!  Travis back with some more great Tampa Bay entertainment options for you.  I know, I haven't been blogging as much as I usually do, but hopefully you've noticed Jess writing some blogs too...I've read them so I know they are great. 
At any rate, our friends at the Tampa Bay history center have some more info for you for some upcoming Tampa Bay area events.  So, here's the scoop:
Morning at the Museum, a before-hours exploration of the Tampa Bay History Center, continues on Saturday, February 27 with "Take Me Out to the Ballgame," which will highlight the History Center's traveling exhibit, Shades of Greatness: Art Inspired By Negro Leagues Baseball.
This special family-friendly program will focus on baseball and the Tampa Bay area's historic connection to America's favorite pastime.
Kids are encouraged to wear a baseball uniform or sport a jersey or hat from their favorite team. The History Center staff will lead a special "kid-friendly" tour with hands-on games and activities. Afterwards, enjoy guava pastries and other breakfast treats provided by the Columbia Cafe.
Now, that's going to be a cool program...and in case you didn't know about the program in general, here's more information. 
Morning at the Museum is held one Saturday per month from 9-10:30 a.m. and is open to children ages 5 to 12 with an adult companion. Each session is $10 per child and $14 for adults, which includes breakfast.  (oh, and history center members receive a $2 discount.)
Seating is limited and pre-registration is required, so hurry up! For more information and to register, contact Jen Tyson at 813-675-8960 or jtyson@tampabayhistorycenter.org.
Have fun everyone.  And I'll see you back here as we bring you more great things to do in Tampa Bay!