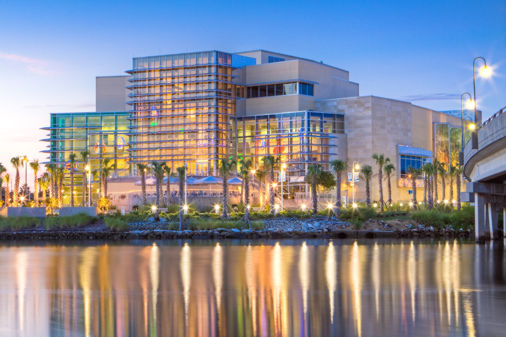 Hey everyone - Travis back with some more great things to do in Tampa Bay...and this time we're heading over to our very own Tampa Bay History Center.  The NFL's Vince Lombardi Trophy, MLB's American League Championship Trophy, and a replica of the NHL's Stanley Cup will be on display to the public during a new exhibit opening Father's Day weekend at the Tampa Bay History Center.
This means you can bring dad to the Tampa Bay History Center and experience 70 years of competitive play during Sports in Tampa Bay: Through the Eyes of Lamar Sparkman. All dads will receive free admission on both Saturday and Sunday, courtesy of Verizon.
Sports in Tampa Bay recounts teams and players from Tampa's past, highlighting spring training stars, Super Bowl champions and college stand-outs. Tampa Bay's modern sports franchises are also celebrated, with memorabilia from the Tampa Bay Rays, Lightning and Buccaneers, as well as personal items from some of Tampa's home-grown sports heroes.
In addition to the Buc's Vince Lombardi trophy and the Rays' ALCS trophy, the exhibit will include Lou Piniella's World Series trophy, Tino Martinez's Silver Slugger award, and line up-cards from the Rays' 2008 World Series run.
Perhaps best known as the creator of the Tampa Bay Buccaneers' original swashbuckling logo, which fans labeled "Bucco Bruce," Lamar Sparkman's drawings of professional and amateur athletes span more than 40 years. In 2010, the Sparkman family donated more than 200 original drawings by the late cartoonist to the Tampa Bay History Center. Those drawings, along with objects from Tampa's professional, collegiate and amateur teams, tell the story of Sports in Tampa Bay: Through the Eyes of Lamar Sparkman. 
Sports in Tampa Bay is on exhibit June 18 through September 12, 2011 in the History Center's Wayne Thomas gallery. Dads receive free admission on June 18 and June 19 in honor of Father's Day. For more information about the exhibition and related programming, visit www.tampabayhistorycenter.org or call (813) 228-0097.
So if you love sports, you need to check this out.  Have fun everyone, and we'll see you back here for more info about Tampa Bay area events.