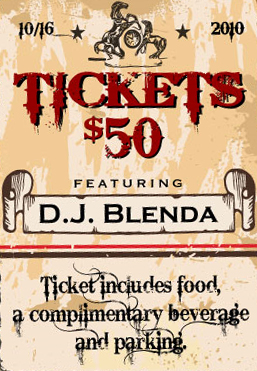 Whatsup erbody! Jerm back here with the daily
HISTeria event
update!
Now by now, you guys have heard about all of the great music/entertainment and food that you get. But wait there's more!
Now many of you may have been wondering what all you get for that ticket price of $50 for entry.
$50 Ticket:
Features all the food you can possibly stuff your face with!
Complimentary parking to the event. Trust me folks this is a big deal as not every event ticket around town gives this!
Complimentary beverage ticket to wash down some of that amazing food you will be eating. There will also be a bar on hand for drink purchases, just in case you are like me and one drink won't be enough!
$80 Ticket:
Again, you get to stuff your face with all that you can put on a plate!
This ticket not only gets you free parking, but also gets you free valet parking, which is an even sweeter deal!
For this you get the complimentary beverage ticket in addition to an extra one to wash down some of that amazing food you will be eating.
Now also keep in mind that during the event we will be raffling off some awesome prizes as well donated by some of Tampa Bay's awesome local businesses!
Here are just a few of the items that will be up for raffle:
Tampa Bay Lightning Gear, Vincent Lecavalier Signed Hockey Stick and Brian Bradley Signed Hockey Puck
2-night Stay, Hampton Inn & Suites, Ybor City
$275 Gift Basket and Gift Certificate, Massage Studio, Tampa
2-night Stay & $30 Food/Beverage Credit, Postcard Inn, St. Pete Beach
8 Guavaween Tickets, Ybor City
$100 Gift Card, Mangroves SoHo, Tampa
2-month Membership, Lifestyle Family Fitness, Tampa
$80 Gift Card, Botanica Day Spa, Clearwater
$80 Gift Certificate for Two Haircuts, Salon Lofts, St. Petersburg
$75 Gift Basket, Tampa Bay History Center
$65 Companion Membership, Tampa Bay History Center
Yuengling Beer Gift Basket
$50 Gift Certificate, The Bricks, Ybor City
$50 Skate Date Package, Skate Park of Tampa
Gift Card, TUN-DU-REE, Tampa
$25 Gift Card, Pane Rustica, Tampa
So as you see, there are plenty of reasons to get all dressed up in your best costumes and come out to the
Tampa Bay History Center
this Saturday and enjoy the fun! Did I mention its for a great cause as well!
That's it for now, but stay tuned in for more Halloween updates on Tampa Bay area events!