Hey there gang! Jerm back here to give you yet another update on the hottest ticket in town this weekend going on over at the
Tampa Bay History Museum
!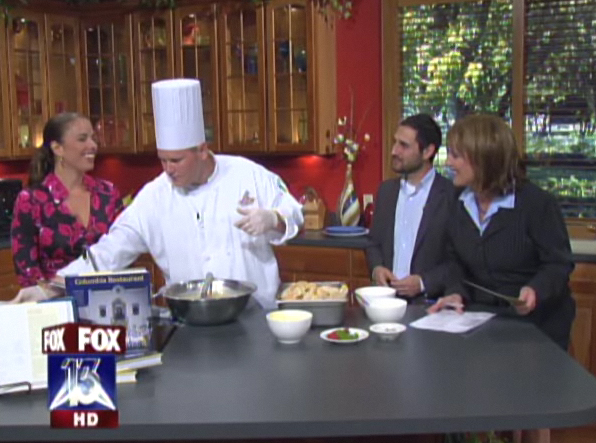 As I have been telling you this week in earlier posts, this weekend at the Tampa Bay History Center there will be mass "HISTeria" going on as the history center will undergo a transformation this weekend with its inaugural HISTeria, a themed costume party celebrating the darker side of history.
This fun-filled event will benefit the center's education programs and promises to tempt taste-buds with food from some of the area's best restaurants.
See my post from the other day for a
lineup of all of the restaurants and raffle prizes available.
Good Day Tampa Bay over at the My Fox Tampa Bay were paid a visit and delicious dessert from the history center's Manny Leto and the Columbia Restaurant's Andrea Gonzmart and Chef Eric Van Gelder as the three stopped by to talk about what to expect at HISTeria this Saturday!

Manny, Andrea, and Eric were also on hand the other day at Studio 10 promoting the event as well, so just in case my words are enough to make sure your in the place for this awesome event. be sure to check out both videos

Be sure to check out the videos and visit the website to purchase your tickets in advance! That's all for now though folks, but be sure to stay in the loop about all of the Halloween related Tampa Bay area events and be sure to check back with us for updates on the Tampa Bay nightlife scene!