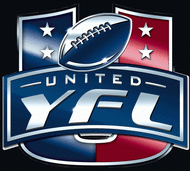 If you are a local football fan, we have an event coming to town in December that you might enjoy! The Tampa Bay Sports Commission and Tampa Bay & Company, in partnership with Plant City Parks and Recreation, are excited to announce that the 2011 United Youth Football League (YFL) National Championships will be held at the Otis M. Andrew Sports Complex in Plant City from Dec. 2-10.  The football championships alone are projected to draw more than 6,800 participants, including 6,000 spectators from outside Hillsborough County.
The YFL consists of football teams and cheer squads from throughout the United States, ranging in age from six to 16 years old. The football championship will consist of eight days of competition in Plant City, while the cheer competition will be held over four days at the Lakeland Center. The football championship features two different components – an Invitational Bowl Series and the National Championship.
For more information on the YFL or this event, please visit
www.unitedyfl.com
or
www.TampaBaySports.org
. That's all we have on this for now. Come back soon for more updates on Tampa Bay Sports!