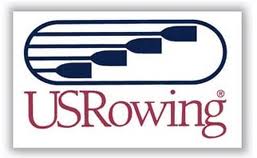 Hi Tampa, Melissa here. USRowing is having their "Junior Day" on Saturday, December 4th and you're invited! It is part of the 2010 Annual Convention which will be held at the Tampa Marriott Waterside.
Junior Day is geared towards high school rowers and their parents. Program Director, Steve Hargis will speak at the event about the process of being identified for the Junior National Team. Other speakers include Gail Silberstein of Rower's Edge, who will talk about rowers' college recruiting process. Athletes will even have a chance to meet U.S. Olympian Tyler Winklevoss, who was recently portrayed in the 2010 movie, "The Social Network."
After a day of being spoken to, athletes will have a chance to open up and ask questions to a panel of college coaches and rowers in order to get an idea of a day in the life of a collegiate rower. Any high school rower who is considering rowing in college is definitely encouraged to attend this event, as it might really help you make an important decision about your future.
Registration includes admission to all Junior Day sessions and lunch. Tickets are $35 for athletes only, and $50 to include a parent. Visit
www.usrowing.org
for online registration until November 22. On-site registration will be available beginning December 1.
As always, keep checking back here for more about Tampa and Tampa Bay area events.