Hey Tampa Bay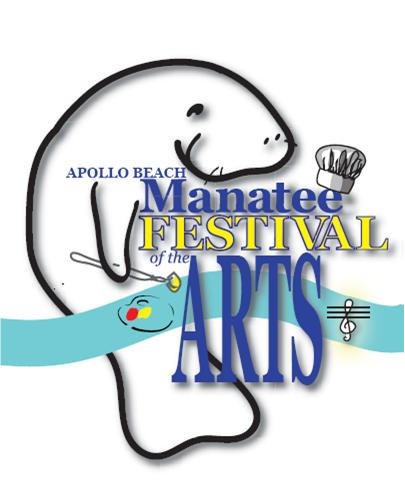 , Alex here to tell you about a festival that promotes the awareness and preservation of the West Indian Manatee, as well as, the performing and culinary arts. 
On Saturday, March 12 & Sunday, March 13, The 19th Annual Apollo Beach Manatee Festival of the Arts will take place from 10 a.m. – 5p.m.
The event will have a variety of food, beverages, live entertainment, a special appearance from Cyndi Edwards- from Day Time on News Channel 8, and it will be featuring the following:          
•Approximately 90 juried fine artists and craftsmen from across the country
•Fifth year for the Culinary Arts Program, an area high school competition.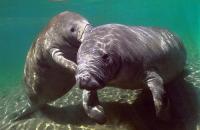 This exhibit has received rave reviews! (Saturday the 12th starting at noon)
•Patrons Program for the art enthusiast, which includes a preview party
• Children's Creativity Center with hands-on arts and crafts
• Youth Art   – "The Next Generation" art lessons offered by professional artists
•Free Shuttle Service to the Manatee Viewing Center
from the Festival and parking sites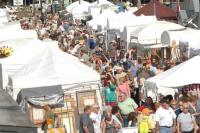 •Wine Tasting, classes/demo's by chefs and culinary
vendors in our Culinary Center
•Non-profit organizations on hand to educate and show ways to protect wildlife, boating, environment and other causes
•Entertainment from "Sax Appeal," Gene Cannon, a music showcase form young entertainers and This New Heart featuring Cole Dodd
Head on out to Tampa Electric Company South Shore Community Events Center on Saturday, March 12 & Sunday, March 13 for a great day filled with fun festivities and a little bit of Tampa Bay's sunshine.
Admission costs $5 for adults and is free for children 10 and under – includes free parking and freeshuttle to Manatee Center & Overflow parking lot.
To learn more about the Manatee Festival of the Arts phone the
Apollo Beach Chamber
of Commerce at (813) 645-1366 or email abeachchamber@tampabay.rr.com
or visit
www.apollobeachchamber.com/manatee.htm
That is all for now, but check back often for more information on Things To Do In Tampa Bay!