Hey Tampa Bay, Alex here, with some information on events happening around the Bay Area this weekend: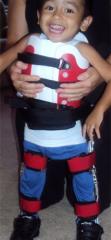 1. Trike-N-Roll for Christians Fight- June 12, 2010
Christian's Fight, supported by the Greater Florida Chapter of Families of Spinal Muscular Atrophy (FSMA) and event sponsors, invites you to participate in the "Trike-N-Roll." The goal of the event is to raise awareness and money for spinal muscular atrophy (SMA) research, education and advocacy, along with funds for the care and medical needs of Christian Cuadrado, Type 2 SMA. The Trike-N-Roll will feature three sponsored races on a marked course for different age groups (2-5, 6-9, and 10-12 years). Prizes will be awarded for first place finisher in each age group as well as to the child that collects the most donations overall. To request an entry packet, interested families should contact Shirley Yearwood at 813-426-7318 or christiansfight@yahoo.com.

Packets, which will be mailed, include entry forms and sponsorship information. A $20 minimum donation is requested per adult and $5 per participating child who pre-register, and sponsorships are encouraged. The registration fee will increase by $5 on the day of the event.
This event takes place at Edward Medard Par, 5737 Turkey Creek- Shelter 8, Plant City, Fl. 33567 from 10:00a.m- 2:00 p.m.
2. Charity Poker Tournament to Benefit Quantum Leap Farm - June 12, 2010
No Limit Texas Hold'em Charity Poker Tournament to benefit our therapeutic horseback riding programs for Wounded Warriors and disabled civilian adults. The tournament will take place at at Tampa Bay Downs in the Silk Room on Saturday, June 12th at 3:00 p.m. For non-players the following sponsorships are available: $100 per table or $1,000 for Tournament Sponsor. The deadline to RSVP for Quantum Leap Farm's Charity Poker Tourn ament is June 5th . To secure your seat, please contact maryqlf@verizon.net, or 813-920-9250. To learn more about Quantum Leap Farm please visit us at www.quantumleapfarm.org 50/50 split for prize pool and Charity. $3,000 Guaranteed Prize Pool with 100 minimum players required.

3. SCHOOLS OUT ROCK OUT! - June 12,2010
An all-ages School's Out Rock Out is set for June 12 at The State Theatre, 687 Central Ave. in St. Petersburg. Performances by Mr. Bella, Fall of Envy, Perfect Flaw, and Her Name is Victory. Admission is $8. Tickets are available at ticketmaster.com or daddykool.com Check out MRBELLA.COM for more info!
4. Small Dog Rescue Adoptathon - June 12, 2010
We have several amazing dogs awaiting adoption for their forever homes. We have pure breeds to mix breeds and all of our dogs are 5 pounds or small full grown. Everyone is current on all vaccines and altered when adopted. This is located at 563 25th, St. Petersburg, FL 33712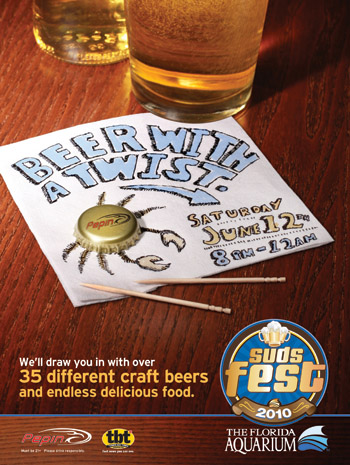 5. Sudsfest  2010 at the Florida Aquarium – June 12, 2010
Join the fun and sample over 35 different craft beers and endless delicious food. All capped off with dazzling Aquarium exhibits and live music. Sponsored by Pepin Distributing, Inc and tbt*. This event is located at the Florida Aquarium- 701 Channelside Drive, Tampa, FL 33602 from 8p.m.-12a.m. Admission is $50 per ticket- $60 at the door.
 
6. 2010 Charity Fan Fest : USA Vs. England- June 12, 2010
The Marsh Group, EJJE  you the World Cup Fan Fest experience this summer right here in South Tampa. 
During selected World Cup games our parking lot will be transformed into a mini soccer arena which will provide an opportunity for people to watch the games in a festival environment and will also provide an opportunity for small businesses and EJJE Soccer Academy our selected charity to benefit from these events.  This event is located at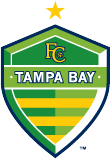 MacDintion' s Irish Pub & Restaurant on 405 S Howard Ave., Tampa, FL 33606 from 1:00p.m. to 5:00 p.m. there will be a $10 cover per day per person- includes entry into Fan Fest experience and three complimentary food or drink items.

7.Tampa Bay Rowdies Vs. Montreal – June 12, 2010
Location: New York Yankees at George M. Steinbrenner Field



8. A Special Engagement Sneak Preview of SERIOUSLY SINATRA - June 11-13, 2010
"A Special Engagement Sneak Preview of SERIOUSLY SINATRA, a tribute concert"
Presented by the Carrollwood CUltural Center in association with the Salerno Theater. Join The Salerno Theatre Co's top talent as we celebrate the life and extraordinary achievements of celebrated artist.

Friday, June 11 at 8 pm
Saturday, June 12 at 8 pm
Sunday, June 13 at 3 pm
Admission: $15 for CCC members, $20 for non-members, $18 for seniors 65 and older.tre Co.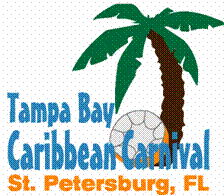 9. Tampa Bay Caribbean Carnival - June 12- 13, 2010
Reggaeton Superstar-Daddy Yankee, Reggae Artist-Shaggy, Queen of Soca-Allison Hinds, the Haitian Sensation Band – Carimi and More Will Ignite the Caribbean Culture at Vinoy Park (501 5th Ave NE St. Petersburg, FL 33701) on June 12th-13th. The carnival will also feature a steel drum competition, lively "mas" costume parade, several authentic Caribbean/Latin food, beverage and product vendors. This year promoters expect nearly 30,000 for the two day event compared to the 23,000 from last year's event. The Tampa Bay Caribbean Carnival will kick off at noon on Saturday, June 12th and culminate on Sunday, June 13th at 10pm. More details and tickets are available at www.tampacarnival.com or 813.334.3710. Proceeds benefit the Haitian Association Foundation of Tampa Bay. Admission is $20- $110. 

10. Miss Abigail's Guide to Dating, Mating and Marriage - June 12- July 3, 2010
Now, at the brand new, laugh-out-loud comedy, MISS ABIGAIL'S GUIDE TO DATING, MATING, AND MARRIAGE, you'll learn how to find and keep your perfect mate by listening to relationship guru Miss Abigail's classic romance advice from yesteryear. It's like Late Nite Catechism, but about love!
Let Miss Abigail take you back to a simpler time ... when the divorce rate wasn't 50% and when fidelity was more than an investment firm! During this 90-minute comedy, Miss A will teach you howto have the perfect kiss, what you should (and should not) talk about on a date, and how to let a man think he wears the pants. This commedy is being held at David A. Straz, Jr. Center for the Performing Arts (formerly TBPAC on  1010 N W.C. MacInnes Place, Tampa, FL 33602. Admission starts at $ 29.50.