Hello all, Jerm here and
The Glazer Children's Museum
need your help! Our goal is to raise at least $10,000 for the Glazer Childrens Museum.  We need 100 more entries to reach this goal.  We are so close, so we want to do one last push!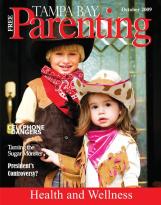 Between October 13-20th, any kids entered in the contest between that time frame will be entered to win a chance to be on the December Cover of the magazine.  Multiple entries are allowed and proceeds benefit the NEW Glazer Childrens Museum.
In addition remember anytime the magazine needs a model for one their photo spreads the editors will be choosing from the photos of the children entered in the Cover Kid Search.
Photographers who promote this will be given the opportunity to take photographs and covers for the magazine and receive 30% off an ad in the magazine (applies to retail ad rates).
Please tell all of your friends and colleagues who have kids and who haven't entered yet and help us reach or even better surpass, our goal.
Here is
the link
Thank you so much for your help! Stay tuned for more Tampa Florida news updates from Jerm and your Tampa Bay team!