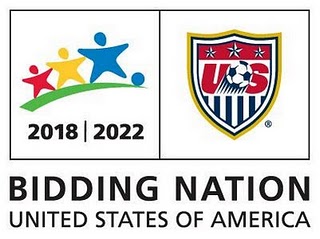 Hello there soccer fans! Jerm with some important FIFA World Cup News for ya!
In less than one week, FIFA is sending a six-person inspection team to the U.S. to evaluate our World Cup Bid up close and personal. I don't have to remind you about how huge of an  opportunity to make our best possible impression, so we need to go all out to show them just how much we want to host the FIFA World Cup.
Right now, we have over 62,600 votes for Tampa Bay. We want to make a big impression before the FIFA Delegation arrives in the United States, and we need your support to make it happen.
With your help, we would like to reach 75,000 votes before FIFA arrives. If everyone texts as many times as they can, and visits the website (
www.GoUSABid.com/TampaBay
) to vote, we know we can make this a reality. All you have to do is:
1)Text "TampaBay" to 22442 as many times as you can. Every text counts as a vote, so keep voting! (Standard messaging rates apply)
2) Sign the online petition at
www.GoUSABid.com/TampaBay
3) Forward this email to all of your contacts.
And don't forget to forward this message along to everyone you know, as we need the all community support! With FIFA coming in less than one week, now is the most important moment to take action and show them what we're made of.
That's it for now, but be sure to check back for FIFA World Cup News from your Tampa Bay team!
Also, be sure to check out our latest World Cup Tampa Bay video...