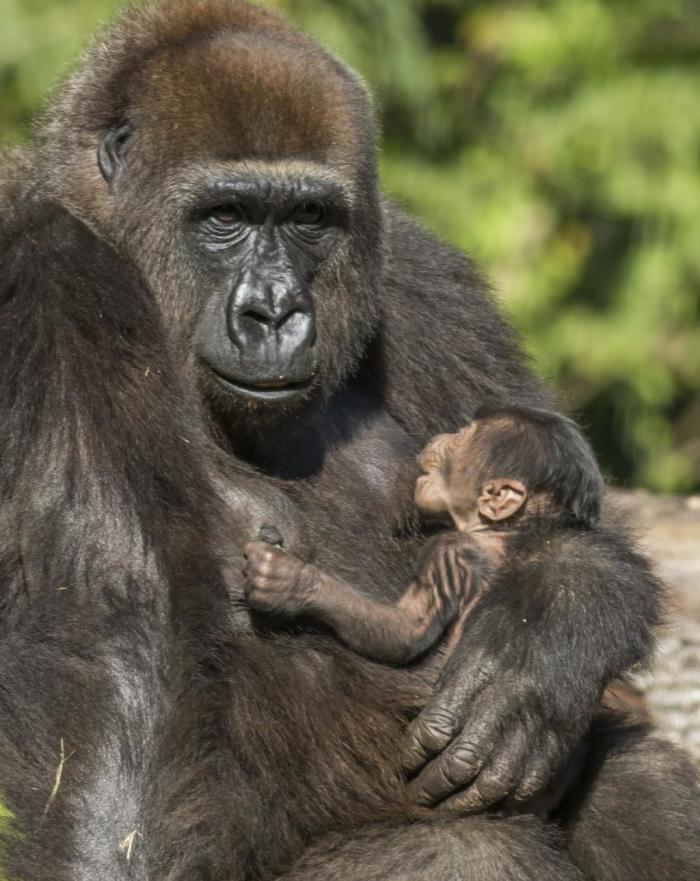 Busch Gardens Tampa is asking fans of its Facebook page to help name its newest addition -- a male gorilla baby born Dec. 16.
You can pick from several options: Birungi ("bringer of good things"), Bem ("peace") and Enzi ("power").
So far, Enzi has been picking up the most votes.
Get to the Busch Gardens Tampa's Facebook page by Jan. 26 to make your vote count.
The baby lowland gorillas was born to Pele, a resident of the park's Myombe Reserve habitat. Mother and child are on display at certain times of the day.
This is Busch Gardens Tampa's second successful gorilla birth and the first since 2005. It brings the number of gorillas living in the 3-acre rainforest environment to six.
Mama Pele came to Busch Gardens Tampa in 2010 from the Gladys Porter Zoo in Brownsville, Texas.
The as-yet unnamed baby gorilla is part of Busch Gardens Tampa's partnership in the Association of Zoos and Aquariums Species Survival Plan, which encourages institutions to cooperate in the management of endangered or threatened animal species.
Since 2004, Busch Gardens Tampa has supported the study of western lowland gorillas in Nouabale-Ndoki National Park in the Republic of Congo through the SeaWorld & Busch Gardens Conservation Fund. The study, coordinated by the Wildlife Conservation Society, focuses on the ecology and social behavior of lowland gorillas and has produced ground-breaking data on this species.