Well, if you are, here's what you need to know.  Like always, we're bringing you the best Tampa Bay entertainment around, and now we are focusing on what's happening at the Florida Strawberry Festival today.  So, straight from the folks at the Strawberry Festival, here we go with some more things to do in Tampa Bay -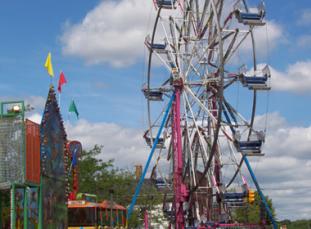 Today is a Ride-A-Thon Day at the Florida Strawberry Festival from 10 a.m. to 11 p.m.  A wristband purchased on the Belle City Amusements Midway for $17 will entitle the wearer to ride most mechanical rides an unlimited amount of times.

It is also Grand Parade Day for the Festival. Starting in downtown Plant City the big parade will make its way through town on Reynolds Street, passing by the Strawberry Festival Grounds to Sammonds Rd. 

The lamb contests today in the CF Industries Ag Tent, are the Jumping Contest at 5 p.m. and the Lamb Showmanship Competition at 6 p.m. In the Jumping Contest, the lambs have two chances to successfully clear each position before progressing, and the amount of work the exhibitors have invested to train these animals is impressive.  The showmanship classes are broken out into Pee Wee (up to age 5), Junior (6-9), Intermediate (10-13), and Senior (ages 14 and over).

The Jason Young Band, new this year at the Festival, will be performing at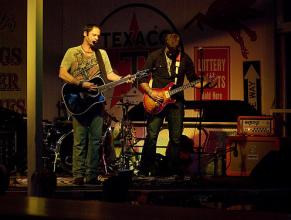 11:30 a.m., 1:30 p.m. & 4:00 p.m.  They're a little bit country, a little bit rock n' roll and oldies, and they have been a huge hit with Festival goers.  Guests can catch them on stage in the Cool Whip Strawberry Tent.

In the Sweetbay Supermarket Tent, Vocal Trash is another energetic act visitors can't wait to see. Playing everything from trash can lids to hubcaps and garbage cans, the five-member group combines tight vocal harmonies with the grit of their "street instruments" to deliver high octane performances of oldies, rock and comedy in several performances today.

And, at 3:30 and 7:30 p.m. there will be two country concerts on the GTE Federal Credit Union Soundstage.  At 3:30 p.m., country music legends Jim Ed Brown and Helen Cornelius perform, and then at 7:30 p.m. Randy Travis will light up the stage for the evening's show.  Tickets are available for both shows at $10 and $15 each at the stadium ticket office, or the Main Ticket Office at Gate 1.  As is the case for all headline shows at the Festival, there are a few thousand free seats available on a first come, first seated basis in the Edy's® & Häagen-Dazs® grandstands.

So, head on out today and make sure you stop back in and let us know how it was.  And, keep checking back for more updates about Tampa Bay area events, and everything there is to do at the Florida Strawberry Festival.