BURRRRRRRRRRRRRR. That could sum up my trip here to Denver in one word. It's COLD!!! The city is very pretty and there are lots of bars and restaurants to choose from, so I would recommend coming here to visit, just maybe during the summer...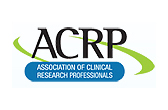 In case you're wondering why I'm here, I am attending the Association of Clinical Research Professionals (ACRP) 2009
Global Conference & Exhibition
, which will be held in Tampa Bay in 2010. I am promoting Tampa as next year's meeting location, and providing attendees with information that will help them plan their trip to Tampa. It's nice to get people excited about where the meeting will be next year, especially when it's 40 degrees and rainy outside here in Denver, and I hear it's a warm and beautiful sunny spring day in Tampa.
I've already gone through half of my travel guides and I've only been here since this morning, so it's obvious that attendees are pumped about coming to Tampa Bay. And we are happy to welcome them and show them that Tampa Bay is not only a great city for conventions, but also the only city with constant sunshine and perfect temperatures year-round.
Traveling away from home always makes me appreciate the weather that I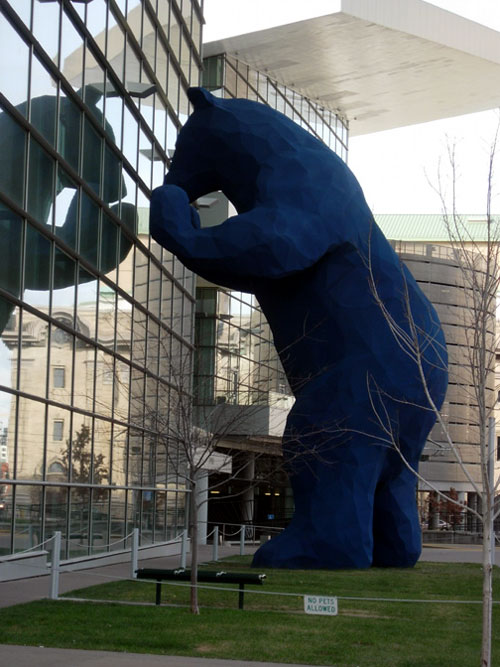 take for granted every day in Tampa. I'm enjoying myself in Denver so far, but I'll be happy to get home and thaw out! :)
I must say though, I've become very fond of the giant blue bear that stares into the Colorado Convention Center. He's the biggest and bluest bear I've ever seen. Kudos to the creative team at the center, what a great mascot!
Check out our
Web site
for more information on Tampa Bay and to plan your next meeting or vacation in our beautiful city by the bay. Thanks for stopping by!