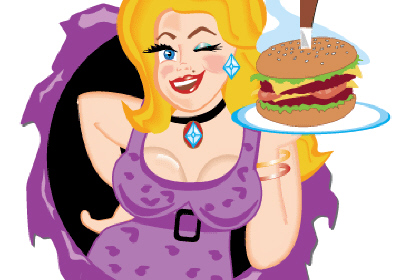 Hello everyone! Centro Ybor has added a new tenant on the 2nd floor of the entertainment complex...
Hamburger Mary's
had a soft opening last week and is now open to the public! 
They are offering a limited menu now while they get set up and will roll out the full menu in the next few weeks.   Hamburger Mary's originated in San Francisco and has franchises throughout the country. 
The Tampa location has a balcony overlooking 7th Avenue in Ybor City.  The restaurant is open for lunch and dinner and has a full bar with yummy, yummy drinks.  The burgers, though, are what they're known for - all made-to-order with fresh ingredients.  I, personally, can't wait to try their cheeseburger and fries!  Diet starts after the New Year! 
Tampa has many great restaurants and we're glad to have one more added to the list.  Be sure to stop by for a burger.  Stay tuned for more restaurant news and updates in Ybor City.