Hello! This is Nicole Randall (a.k.a. the Dino Diva) from Dinosaur World in Plant City. The T-Rex at Dinosaur World in Plant City is sporting a new look on its prehistoric frame. The outdoor dinosaur museum celebrated its tenth anniversary this winter and our dinosaurs are getting face lifts for anniversary presents.
Artist Joakim Svensson is overseeing the "procedure" that began with the popular Tyrannosaurus Rex. The Velociraptors have also recently gone under the knife.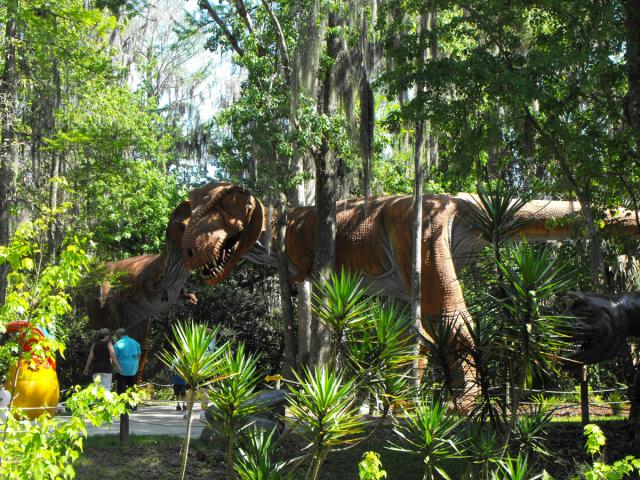 The remainder of the dinosaurs will soon follow…remember, just like with everything else in life, you get better with time and practice. But all you Dinosaur World fans don't have to worry, because the park will remain open during the procedures.
For those of you who have been here before, you won't recognize the place!  The detail work is greatly enhanced. If you've seen the dinosaurs before, it's worth a second and third look…you'll swear they're moving in the shadows of the walk.
So, if you're looking for some great Tampa Bay Entertainment and dinosaurs things to do in Tampa Bay, check out the "new and improved" dinosaurs at Dinosaur World!  And if you want a sneak peak that what's in store, just visit
www.dinoworld.net