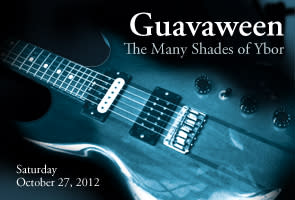 Hey guys! Jerm here with a quick update for a giveaway that we will be doing next week for one of our favorite annul events in Ybor City!
The Guavaween Music Festival will kick off next Saturday at 6pm in Ybor City, and this year the festival will be a different but just as awesome in that it will also be a music fest full of food, entertainment and loads of fun for those 18 and up!
As you should expect by now we hijacked a few Guavaween ninjas and were able to come up with some tickets to giveaway to our awesome Facebook and Twitter following!
All you have to do is to remember to be paying attention on Tuesday of this coming week on Facebook and Twitter for details on how to play along and win!
In the meantime, if you can't wait for the contest, be sure to check out the Guava website and purchase your tickets.