Hi Tampa Bay, Alex here to let you know that Greg Warren, a stand-up comedian and popular radio personality, will be at the Hard Rock Café this July!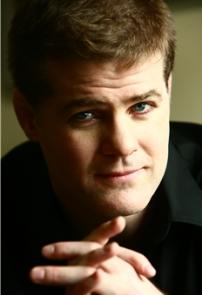 Greg Warren will bring his comedic talents to Hard Rock Cafe for a free performance, as guests enjoy dinner and drinks at Tampa's best place to experience everything that rocks — LIVE!

Warren is a Midwestern native probably best known for his "Flute Man" bit, where he continues to captivate audiences with anecdotes about the conflict in meshing two stereotypically opposing high school identities — varsity wrestler and band geek. His arsenal of characters inspired by personal stories, such as high school insecurities and the ongoing quest to be cool, continue to attract diverse audiences from across the country.  In his hilarious stand-up act.

Warren also highlights his current life struggles with the service industry, moderation, and "One Star People."
Warren has had several, memorable appearances on a variety of highly-watched television programs, like "Comedy Central Presents," CBS's "The Late Late Show with Craig Ferguson," NBC's hit competition show "Last Comic Standing," BET's "Coming to the Stage" and Country Music Television's "Comedy Stage."

Additionally, he is a favorite on the nationally-syndicated "Bob and Tom" radio show, which led him to tour theatres across the country with the "Friends of Bob and Tom Comedy Tour."

You don't want to miss this stand-up comedian's appearance in Tampa. It is going to be a great show!

 So, head on out to the Hard Rock Café on Sunday, July 17 for a great dinner and funny show. The show starts at 9p.m. (seating is at 8:30 p.m.)
Admission is free, must be 18 or older.
For more show information, please call 813-627-ROCK (7625), 1-800-937-0010 or visit www.hardrockhotelcasinotampa.com.

Check back with us often for more Tampa Bay Entertainment and Tampa Bay nightlife news!