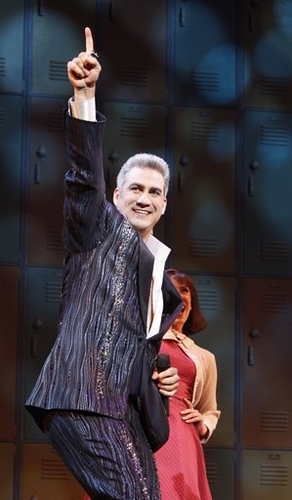 Hi again everyone!  Travis here with the 2nd giveaway for a family 4-pack of tickets to see Grease at the Tampa Bay Performing Arts Center. 

Remember, it's on Tuesday, August 18 and it's starring American Idol Winner Taylor Hicks, so you know it's going to be some great Tampa Bay entertainment!!!!!!!  As far as things to do in Tampa Bay, this tops the list! 

Remember that this giveaway is taking place on the Visit Tampa Bay facebook page - www.facebook.com/visittampabay.  All you have to do is be a fan of the page and be one of the first 10 people to respond to the post with the correct answer to the trivia question.  Then, we will have a random drawing from those 10 people to determine the winner...so, good luck! 

So, here with go today's question - What two characters/roles were cast on the hit reality show "GREASE: YOU'RE THE ONE THAT I WANT," broadcast on NBC in 2007?  We are looking for the names of two characters. 

The first 10 people to respond to this post on the Facebook page (www.facebook.com/visittampabay) will have a chance at the tickets!!!! 

We'll be back in a bit with the answer to today's question, but head over to Facebook if you want a chance to win them! 

See you in a bit everyone!