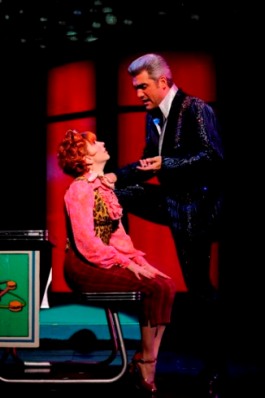 Hi Everyone!  Travis here with what I know you have all been waiting for!!!!  That's right...the first giveaway for a family 4-pack of tickets to Grease, starring American Idol Winner Taylor Hicks, at the Tampa Bay Performing Arts Center on Tuesday, August 18.  This is some Tampa Bay entertainment you need to go see. 

Again, for today's trivia question and giveaway, you HAVE to be following the Visit Tampa Bay twitter page - www.visittampabay.com/twitter.  Then, be the first to "re-tweet" the original question, and then "reply" with the correct answer to the trivia question, and you'll be heading to see Grease on Tuesday at the Performing Arts Center! 

So, here we go.  Today's trivia question is:

What song from the movie GREASE was nominated for an Academy Award in 1979?

That's it!  Again, you HAVE to "re-tweet" the original question AND then reply with the correct answer to win the tickets! 

Good luck!  We'll be back in just a few minutes with the answer to the question! 

And keep checking back for more great things to do in Tampa Bay!