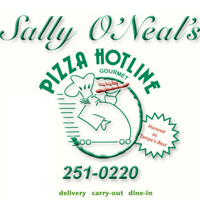 Hello everyone! Jerm here to tell you about one of one of my favorite Tampa Bay dining spots that I visited yesterday!.
If you didn't already know by now, you should know after this post that I love to eat! So much so that at times my eyes can be a little bigger than my stomach!
On those occasions when I really feel the need to be carried out via wheelbarrow from food over exhaustion, I go over to
Sally O'Neill's Gourmet Pizza Hot-line
, located on South Howard avenue!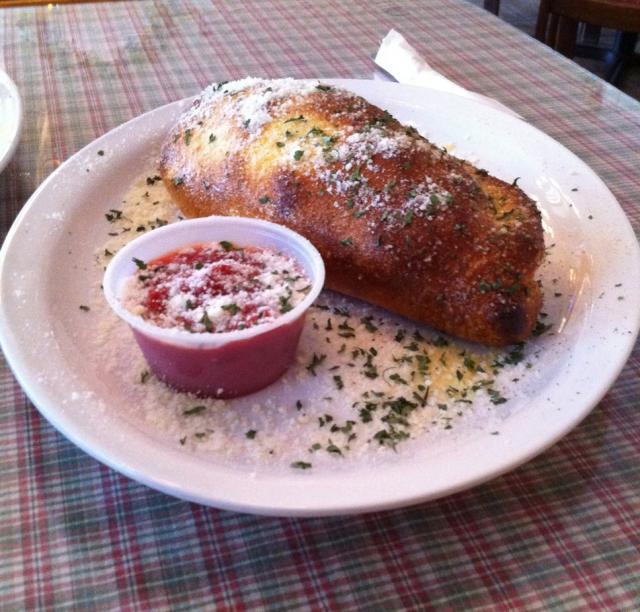 Man oh man is this place good. Of all the times I have been there and all of the dishes I have sampled, I have yet to find something that my belly didn't like! They have it all, from Calzones, to Pizza, to Lasagna, and much more. And recently the started offering
Mike's Pie
s for dessert! It just keeps on getting better at Sally's!
The portions are unbelievable, as often times I can't finish my meal, which was the case last night as I ordered the Garlic Bread-sticks Appetizer, Pepperoni Calzone, then finished it off with New York Style Cheesecake!
Boy was I full after all of that! On top of the great food, the dining experience is always great with the wonderful staff! All in all, you can't go wrong with anything at this place folks! So be sure to get out and tell them Jerm sent you!
What's your favorite spot to eat in South Tampa? Let me know, and be sure to stay tuned in for more updates on where to eat in Tampa Bay!