Hey Gang, we're back with another cool update about the best things to do in Tampa Bay! 

I just ran across this from our friends at TBO.com, and it looks like JuJu Chang from Good Morning America will be in Plant City, following the new Strawberry Queen around to prepare a report for the show about the Strawberry Festival.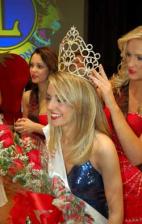 "Chang plans to follow the 2009 Strawberry Festival Queen Lauren Der, 19, her first maid, Sara Beth Newsome and the Queen's "court" Megan Cochran, Joclyn Emerson and Morgan Feaster.

Chang is a New York-based reporter for "20/20," "Good Morning America" and "Nightline."

Among the events Chang is expected to cover is a "Miss Manners" dinner at which the Queen and her court instruct young girls on etiquette.  Chang also is expected to return during the festival (Feb. 26-March 8). There is no air date yet for her report."

This is yet another example of the Tampa Bay area in the national spotlight (remember the Today Show was in Ybor City for the Super Bowl just a couple of weeks ago!). 

If you need more information about the Festival, head over to www.FLStrawberryFestival.com.  Plus, keep checking back here as we deliver the best Tampa Bay entertainment options! 

And, if you get a chance to head out to the Festival and see JuJu, stop back by and let us know how it was!