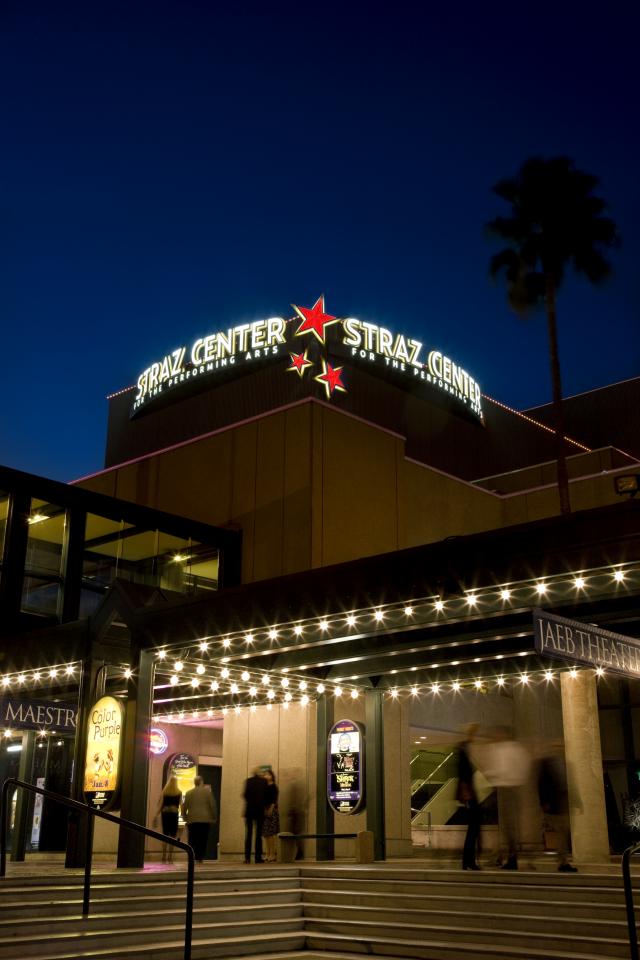 Hey Tampa Bay, Melissa here, and I'm asking you to Go Red for Women! I'm sure you are probably staring at the computer screen with a puzzled look on your face because you have no idea what I am talking about.
What I'm talking about is Friday, February 4th which is the day that patrons can purchase up to four tickets for
Billy Elliot The Musical
for only $25 a piece. Beginning at 6:30pm on the 4th, patrons wearing red will be eligible for this offer to see an amazing show at an amazing price.
Show your support for yourself or the women in your life; heart disease in women is the number one killer of women. Every minute another woman dies of heart disease and according to the St. Petersburg Times, that's more than the next four causes of death combined, including all forms of cancer.
To help raise awareness of National Wear Red Day, the nine stars on the
Straz Center's
exterior will glow red on Feb. 4.This discount applies only to the Friday, Feb. 4, 8 p.m., performance and is available only in person at the Straz Center Ticket Office.  The offer cannot be applied to previously purchased tickets.
So, like I said a chance to see a great performance at a great price for a great cause. Come out, enjoy yourself and show your support!
Last but not least, remember to keep checking here for more about Tampa and other Tampa Bay Area Events.