Alright gang, I guess the title will once again speak for itself as most of my posts have lately. Tonight, your
#21 ranked USF Bulls
will take on the #8 ranked Cincinnati Bearcats tonight at
Raymond James Stadium
.
Folks I don't really have to tell you how big of a game this is so come out to the stadium tonight and show your support for what is quite possibly the biggest game in the history of the program! Ray J is approaching 58,000 rabid fans for tonight's game so you gotta make sure its so loud that Tony Pike (Cincy quarterback) can't even hear himself think!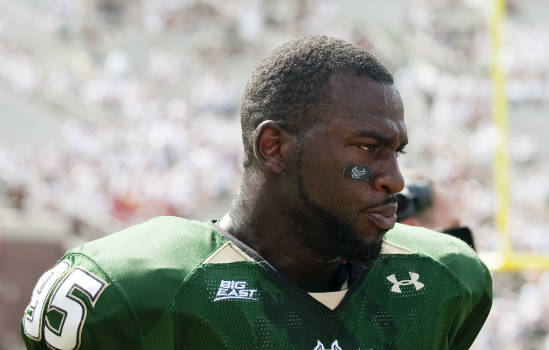 Rumor has it, well its not quite a rumor, that the stadium will be going green tonight! No I don't mean environmental green, but rather USF green! The Bulls are 5-0 against their last 5 top 25 ranked opponents to include victories over West Virginia, Kansas, and Auburn to name a few.
Coach Leavitt and the gang are gonna be looking to make it 6-0 tonight in front of a record sellout student section!
If you can't make it out to the game, be sure to gather at your local watering whole and root the Bulls on!
As far as Tampa Bay area events go, guys it won't get much better than this tonight in the bay area. You can also bet that once the Bulls upset the Kitty Cats, that the Tampa Bay nightlife scene will be bumpin, so you got plenty of reasons to be at the game and then hitting up the celebrations after wards!
That's all for now, but root for the Bulls and and be sure to check back for more updates on things to do in Tampa Bay!