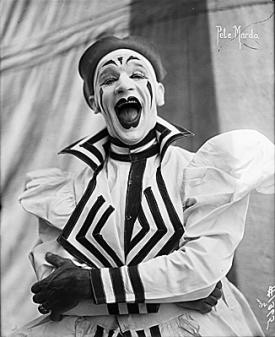 For a limited time only, The Tampa Bay History Center is presenting Circus: The Photographs of Frederick W. Glasier, a collection of more than 60 rare black and white photos documenting the working life of circus performers in the early 20th century.
From a time when snake charmers, wire-walkers and lion-tamers mystified thousands, these photos offer a unique glimpse into the history of the American Circus. The collection, which includes Glasier's photography of famous shows like the Ringling Bros. Circus, the Sparks Circus and Buffalo Bill Wild West Show, will be displayed at the History Center May 25 – August 4.
For more information, visit www.tampabayhistorycenter.org or call 813.228.0097. The Tampa Bay History Center is located at 801 Old Water St., Tampa.