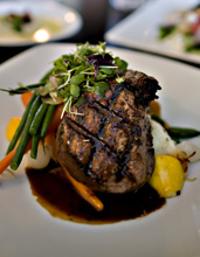 Guest Food Blogger Michaela Price offers up her take on some of Tampa's culinary "hot" spots.
Florida is popular for a number of reasons, and culinary highlights are definitely on the list. However, many people don't know exactly where to start when it comes to experiencing the true cuisine of the panhandle state. If you're visiting Tampa Bay on vacation or just passing through, there are a few mandatory stops for food-lovers. Nothing can make or break a vacation like a good meal, and it helps to have a few must-experience spots.
It says something for a sandwich shop to make a list of culinary "hot" spots. This one deserves it. Brocato's is an unbelievable place to eat that embodies Florida's casual culture. It's a tad pricey among sandwich establishments, but it is well worth the experience and the portions are larger than life! Whether you're traveling to Florida on vacation or you are a Sunshine State resident passing through the Tampa area, you will want to leave a slot open on the itinerary for a quick lunch.
Bottom line: A sandwich shop that is well-known has to be good. It's usually hard to separate one sandwich joint from the one just off the next exit. Brocato's is different and makes a case for being one of the best culinary focus points in Tampa. This spot is a must for high quality taste in a very causal place.
Price point: You're looking at $10-15 per person with a drink and side included. Not cheap, but more affordable than a traditional sit down restaurant.
This place is energetic and it's clearly a place to frequent, particularly if your vacation leads you toward downtown Tampa. The duck confit salad and spicy tuna tartare should almost be included in each meal for everyone to try! Aside from the various food options, the restaurant itself is high energy and a fun place to hang around in general.
Bottom line: If you're looking for an upbeat venue with great food and lively atmosphere, Fly Bar is worth a serious look when you're scanning the food listings in Tampa. This place represents Tampa's energetic side of the city and is a great nightspot if you don't mind a little noise.
Price point: When it's all said and done you're probably looking at $30-$40 per person, but if you're in the downtown area of any city with great food, you'll be paying that anyway. Definitely consider it for late drinks and appetizers, if not a full meal.
If you're on a vacation to Tampa, this place is a can't miss. Particularly if you're on a romantic getaway to Florida, Pane Rustica offers a sweet spot for a fancy-but-real life experience. Lunch and dinner are both equally desirable and although it's on the pricey end, it's worth it for a special experience. Tampa has some great culinary establishments and this is a solid example.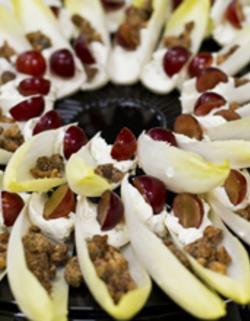 Strong recommendations include the pan roasted crab cakes and the baked rigatoni. Regardless of preference, this is the type of place where you can order several small dishes to share or go the traditional route. Or, if you're not feeling a full meal and just need a snack, the coffee bar and fresh bakery items are sure to please as well.
Bottom line: In Tampa, it's hard to narrow down a list of where to eat. This is a foolproof option that is sure to satisfy and that's the reason it made the list. It's consistent, flavorful and genuine. You can't really ask for more, whether you're a local or someone driving through the Sunshine State.
Price point: You're looking at $50-$60 per person for a legitimate dinner meal, and much higher if you make a night out of it. Lunch and bakery items will run you much less, but regardless, money spent at Pane Rustic is money well spent.
Tampa Bay's culinary scene is often considered a "diamond in the rough." The first thing that comes to mind in a city with some of the world's most famous attractions isn't usually the wide range of top-notch cuisine. That being said, whether your taste is classy, casual or unique, dining options in the bay area are plenty, and plenty tasty. For any food-lover in the area, this simple list is a great place to start.
Michaela Price is a travel guru that appreciates a good meal on vacation. When she's not planning her next adventure, she writes for Vacation Home Rentals about places to stay in Florida.