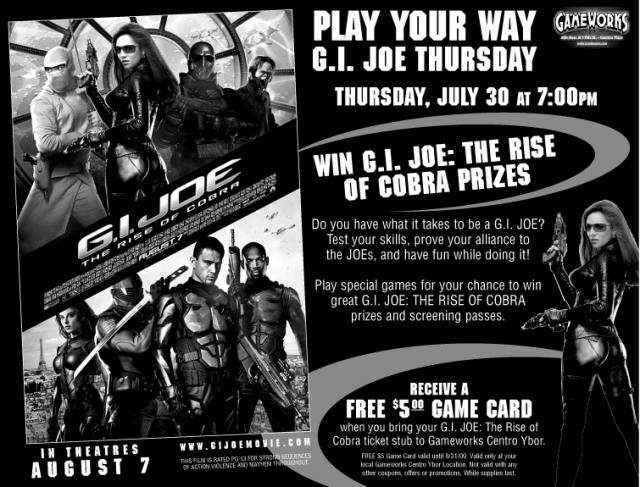 Hey everyone!  Travis here with some Tampa Bay entertainment that you need to head out and experience. 
Tomorrow night, starting at 6:30pm, at Gameworks Ybor City, there will be fun, food, drink special, trivia and prize giveaways...all in honor of the G.I. Joe movie premiere! 
Now, being a child of the 80s, I can tell you that I most certainly will be there.  In fact, Jeremy and I will be doing the giveaways, so make sure you are there to partake in the fun! 
Like I said, it all starts at 6:30pm, and the first few people there will even get Gameworks gamecards...so I hear. 
Be sure to study up on your G.I. Joe trivia, because you'll need it to answer these questions!  Now you know, and knowing is half the battle! 
See you tomorrow.