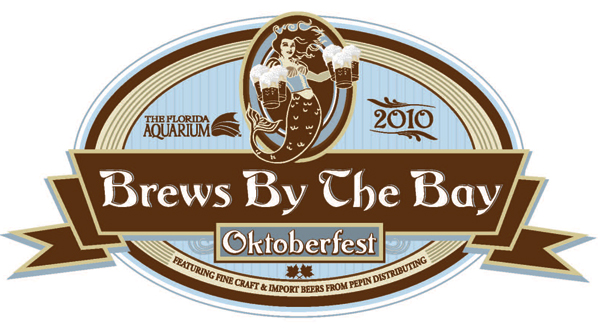 Hello there all! Jerm here back with another update for you on
Brews by the Bay!

As I told you yesterday at the conclusion of We had some discount ticket codes for you guys, just because we are indeed that awesome!
Yesterday's code was $10 OFF each ticket purchased! Well today folks we are going to best that by giving $14 off each ticket!
Use code: SPRBULL to purchase discounted tickets to Brews by the Bay in honor of USF Homecoming and save $14! Why that number you ask? Well it is $1 for each homecoming year!
At The
Florida Aquarium's
2nd annual Oktoberfest beer and food tasting, you will enjoy one of the largest German parties around, while tasting over 60 different types of beer and fantastic food from bay area restaurants.
That's allot of Suds folks, good thing there will be plenty of food for us to wash it all down with! This will be an Oktoberfest you'll never forget!
Now don't get all crazy and think you can use both at the same time for a big discount. Only one code at a time will work
That's all the goodies for now though, but be sure to check back with us for more updates on things to do in Tampa Bay!