Hello Tampa Bay, does anyone around the area love Ribs and country music? If so, Alex here with some great news for you!

Northeast Exchange Club's Ribfest 2011 is taking place November 11, 12 and 13, 2011 at Vinoy Park. (701 Bayshore Drive, NE St. Petersburg Florida 33701) Gates will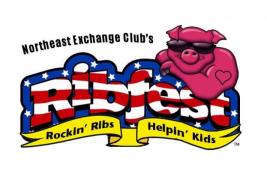 open at 11 a.m. daily, and there will be no re-entry.

Below you can find a list of who will be performing at Ribfest 2011.

Friday, Nov. 11, 2011
John Fogerty - performing Credence hits as well as his Grammy Award winning solo material

Saturday, Nov. 12, 2011
Outlaws - Tampa Bay's own southern rock superstar- Saturday, Nov 12th

Sunday, Nov. 13, 2011
Trace Adkin, Strealing Angels and Jane Dear Girls will be taking the stage for Country Day

Tickets are $13, if you purchase in advance, and $20 at the gate. Hurry up and get your discounted ticket price today! Click here, to buy your tickets.

Check back often for updates on Things To Do in Tampa Bay!