You'll treasure your holiday when you visit Tampa Bay. For one thing, the weather outside is far from frightful -- and you can go ice skating in shorts!
Winter Village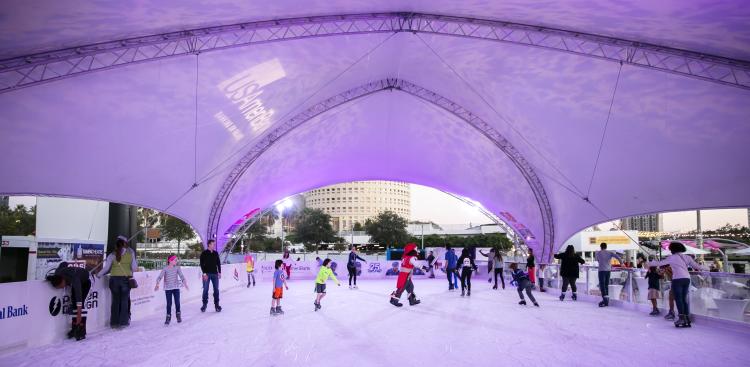 Downtown's Curtis Hixon Waterfront Park transforms into a warm-weather winter wonderland as the annual Winter Village opens November 16. Visitors can shop for unique holiday gifts at the pop-up shops. The kids can slurp hot cocoa while they watch movies outdoors. And, of course, there's the enormous outdoor skating rink! We might be Floridians, but we're a major hockey town, so we actually know a thing or two about skating -- well, some of us anyway.
Lighted Boat Parade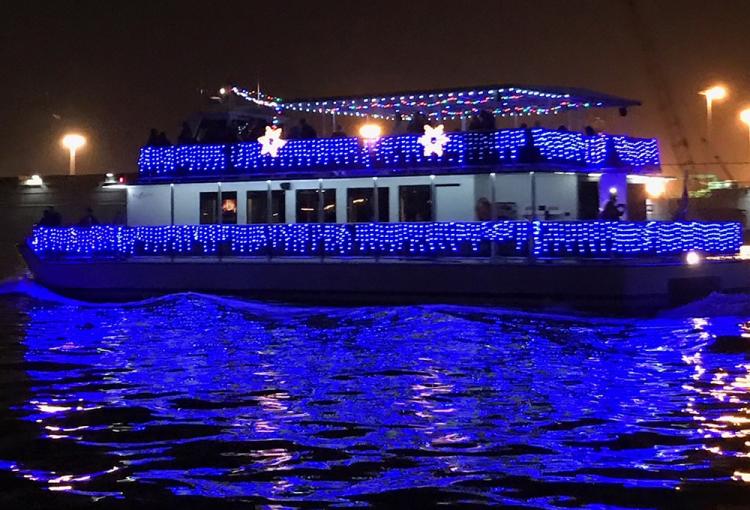 After the sun goes down on December 22, the waters of the Hillsborough River, Garrison and Seddon channels twinkle with holiday spirit as the annual boat parade sails through the heart of downtown. Pick your perch along the Tampa Riverwalk to watch mix of pleasure boats and sailing ships pass by on their way to the finish line by Sparkman Wharf.
Go a little wild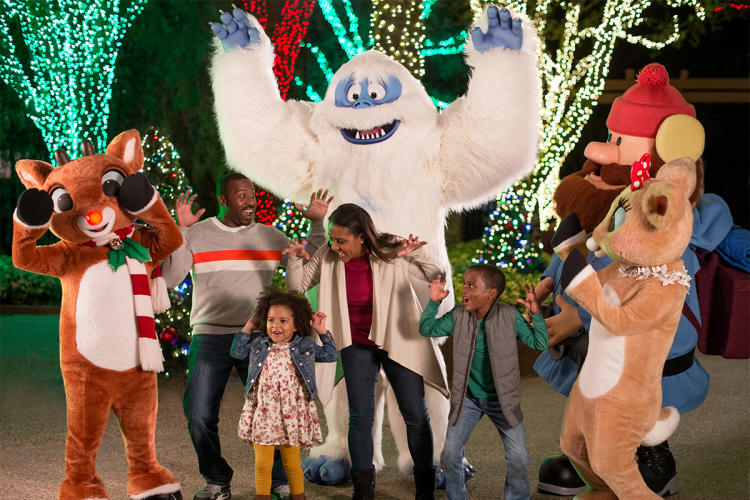 Meet Rudolph, the Bumble and Santa at Christmas Town at Busch Gardens® Tampa Bay starting November 17. Seek out that perfect gift at the Christmas Town Village where model trains circle a miniature city. The holiday fun includes amazing performances by skilled ice skaters and magical moments with singers and Sesame Street. Get up close with your favorite Christmas creature when you visit Christmas in the Wild at ZooTampa at Lowry Park. Santa will be there, too. Then dive under the sea for celebrations at The Florida Aquarium where you can catch a special 4-D version of "The Polar Express" and -- you guessed it -- Santa will be on hand, too. Man, that guy gets around!
Shopping, shopping, shopping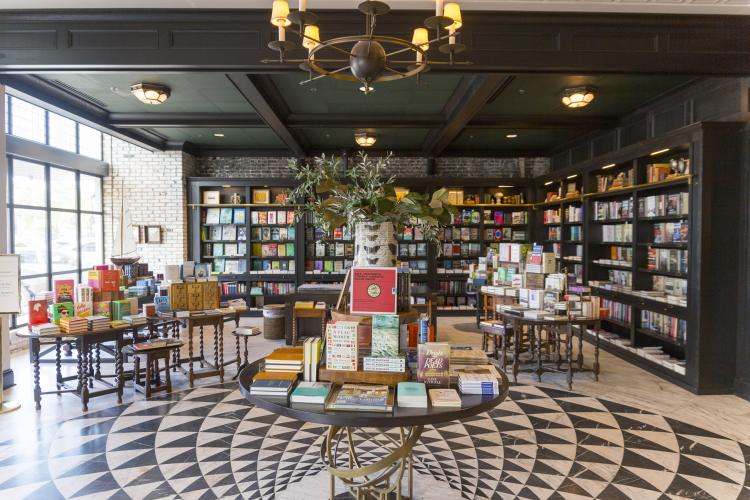 Find that perfect gift for just the right person at our coolest shopping venues. You'll find Tampa Bay-themed keepsakes at the Unlock Tampa Bay Visitors Center (or the online store) for your favorite fan of the hip, urban heart of Florida's west coast. Oxford Exchange houses a boutique filled with unique one-of-a-kind gifts and a bookshop rated among the most beautiful in the US. International Plaza & Bay Street is the region's home for luxury items, including Tiffany's and the Apple Store, while Westshore Plaza offers great name brands like H&M. Just north of town, Tampa Premium Outlets is home to nearly 100 stores loaded with major brands at major discounts.
Classic holiday movies
Yes, Virginia, Tampa Theatre's Holiday Classics series lives up to its name with a weekly installment of the films we have all come to love during the season. Get started with that rarest of holiday films -- the Thanksgiving movie -- when "Planes, Trains, and Automobiles" hits the screen the day after Turkey Day. Join Santa for pictures at 2 p.m. November 25 before the screening of "Miracle on 34th Street." And there's nothing "Fra-gee-lay" about "A Christmas Story" on December 2. Join Buddy in proclaiming your love of "Saaannta!" when "Elf" brings Christmas cheer for all to hear on Dec. 8 and 9. The series ends with "White Christmas," which, let's face it, really is a dream here in sunny Tampa Bay. And be sure to bring along canned goods for donation to help those in need this year -- 'tis that season, too.