The time has come ladies and gents. The much anticipated premier of the
Chillounge Night Tampa Bay
event is finally here, well actually tomorrow. Now if you don't know what this event is or about, let me drop some knowledge on you.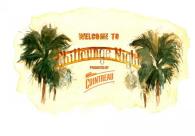 Chillounge Night is a one-night phenomenon that sets up in a central location (downtown Tampa in front of the
Tampa Theatre
), provides musical entertainment, food from the area's finest restaurants, designer fashions and more for an entire eventful evening held outdoors in a nightclub-like setting.
Some of our neighboring cities have been host to this awesome event, Sarasota, St. Petersburg and Fort Myers,to name a few, and they all had thousands in each of those communities.
Lets all come out and make sure we show them what our Tampa Bay nightlife scene has to offer!
If you need exact details on the event, here they are:
When: Saturday, Oct. 10, 6 – 11 P.M.
 
WHERE:  Four-block area in downtown Tampa near Tampa Theatre
SCHEDULE:   8 a.m.  Set up begins.  Offloading of six truckloads of lounge furniture, installation of stage, lights, sound system etc. throughout the day.
 
6 p.m.  Chillounge Night Tampa Opens.  Must be 21 or older to attend.  Tickets are $20 per person at the door.
 
Entertainment throughout the evening by Opera Tampa, A. J. and The Automatics, fashions by Sylvio Kovacic, a Brazilian Samba parade, special surprises and more.  There is also a Cigar Lounge and chic daybeds, chairs and tables that will be set up throughout the event area.
 
11 p.m.  Event ends.
So now you know guys, and like G.I. Joe says, "And Knowing is Half the Battle! So get dressed up and go out and have a good time guys!
I'm out for now, but be sure to check back with me on all of the great things to do in Tampa Bay from Jerm and the rest of the Tampa Bay team!