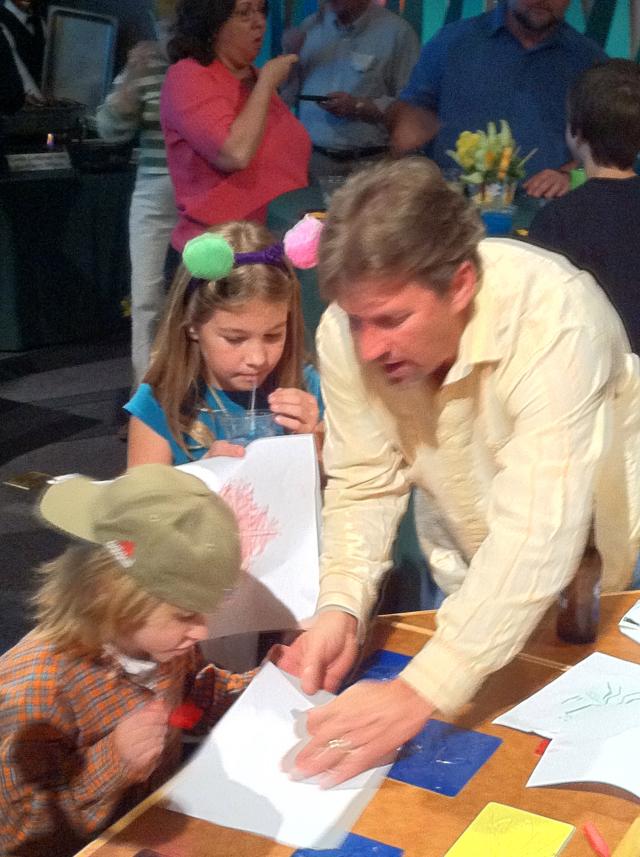 Hey there folks! Just wanted to drop a few lines and let you know about a new exhibit now open at the
Museum of Science & Industry
!
Get a bug's eye view of the world this spring as last night MOSI premiered their newest exhibition,
Harry's Big Adventure: My Bug World
!
This exhibition is a big bug experience for all ages, as guests have the chance to get up close and personal with insects from all over the world from ladybugs to tarantulas (which I saw up close....yikes).
The exhibit, which was developed by national pest control company Terminix, is a multisensory experience that immerses visitors into the world of bugs.
Harry's Big Adventure: My Bug World! is hosted by Harry, a Chinese praying mantis, and his insect friends. Harry is quite the VIP in fact as he has his own bodyguard... and no I am not joking about that, as Harry is very well protected.
This event will take you on a awesome exploration through the, sights, sounds and social structures of some of the ecosystem's smallest, yet most important, contributors. Guests get an opportunity to explore freestanding habitats like a cropland, forest, meadow, swamp and even a house to see how insects and arthropods impact their surroundings, the environment and ultimately human lives.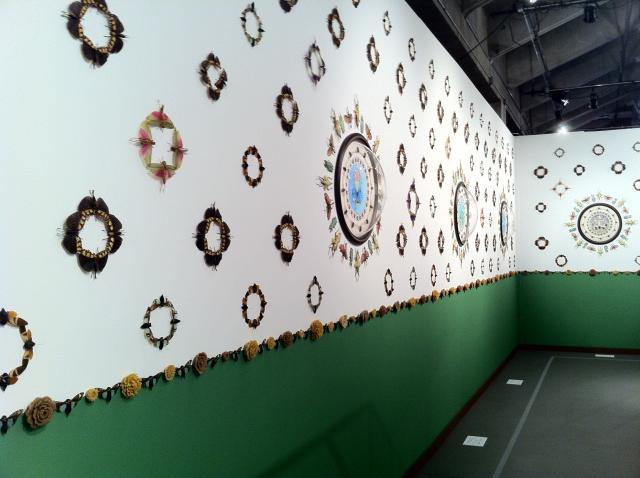 Also on display will be displays of artwork from Jennifer Angus titled Arranging Nature, The Insect Artistry of Jennifer Angus.
Angus is a Canadian artist best known for her work featuring kaleidoscopic patterns composed of real insects. 
Angus's work is composed of insects pinned directly to a wall in repeating patterns which reference both textiles and wallpaper.
I know, it sounds a bit crazy, but very awesome as you can see to the left here. Trust me though folks its even more amazing up close!
Be sure to visit the back room and take a look at this amazing artistry! All in all, its a great event for you and the family to check out so I highly recommend it to any and all!
Well that's it for now folks, but stay tuned in for more updates on Tampa Florida attractions and things to do in Tampa Bay!