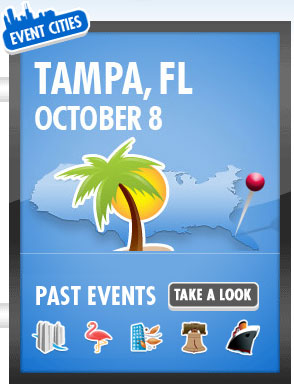 As we approach the awesomeness that is
Red Bull FlugTag 2011
here in Tampa, just wanted to get everyone familiar with some of the teams that will be competing in this year's games!
Here is the lowdown to each of this year's competing teams. Looks like a pretty fierce group of competitors based on some of these bio's so let the games begin!
That's all for now folks, but be sure to plan accordingly for this as its going to be a huge event at the
Tampa Convention Center
! For more details on what to expect check out the
Red Bull website
. That's all for now, but stay tuned in for more updates on things to do in Tampa Bay!