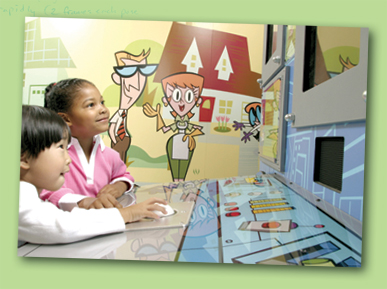 So yesterday I got the chance to head over to MOSI aka
the Museum of Science & Industry
to see their newest exhibit!
ANIMATION
, featuring Cartoon Network, opens today on July 10, 2009. This exhibit is presented by
Freedman's Office Furniture & Supplies and will run from from July 10 through September 7, 2009.
Now this exhibit is supposed to be geared to a younger audience, but let me be honest when I say that I was running around and playing like I was a child myself, so make no mistakes about it when I say that adults can enjoy this as well. 
While exploring this event, visitors can expect to learn about storyboarding, character design, and drawing techniques to movement, timing, filming, and sound.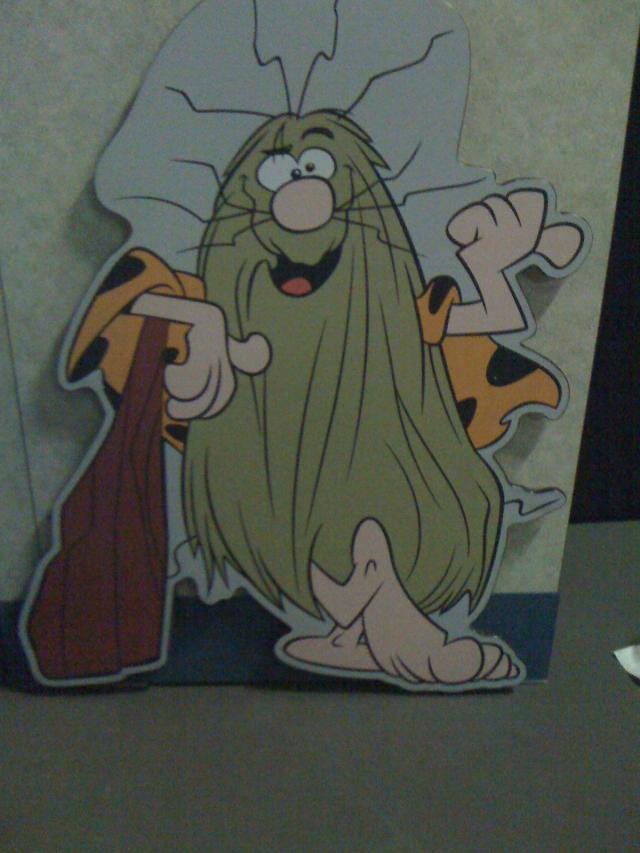 Larger-than-life graphics of popular Cartoon Network characters provide a colorful backdrop to the exhibit, which also explores the history of animation and features a screening room and a cartoon.
My favorite part of this exhibit was to just walk around and see cartoons and figures that I haven't seen in years, like: Captain Caveman, Huckleberry Hound, SnagglePuss, The Flintstones, and many more! Makes you wonder what happened to all of those great cartoons.
Leave it to the crew at MOSI to bring you something this awesome. I wasn't sure they could top the
Bodies
Exhibit
, but they roved me wrong as time and time again we get to see a great mix of education and great fun exhibits for families and others!
Well what are you waiting for! Stop reading this blog post and get over there! Its opening weekend so its the perfect time to go! This is Jemr signing off for now, but have a great weekend and if you make it out to MOSI, tell them Jerm sent you!
Stay tuned for fun Tampa Bay area events and more things to do in Tampa Bay!