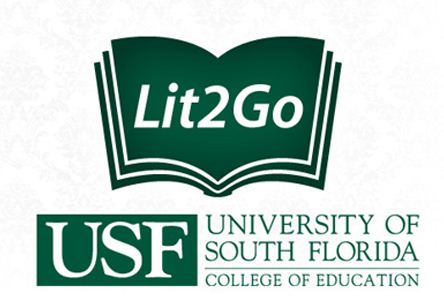 Tampa, Lisa here with an awesome program brought to us by a partnership with
iTunes and our own University of South Florida
.
If you like to read, then this is for you!
Lit2Go is a collaboration between the Florida Department of Education and the University of South Florida College of Education. The idea is to support literacy by providing access to recordings of historically and culturally significant literature. There are hundreds of audio books, stories, and poems (including all of what I mentioned in the title).
It's really easy to download them and I went on iTunes to check it out. In the iTunes store there is a tab on the top that says iTunes U. After you click on it, pages of free classics are available, and really all of them are FREE. I think it's super cool. But this collaboration does not end there.
They also have a Women in Theory section for graduate and undergraduate students in the area of theory of computer science. The Women In Theory features technical talks and tutorials by senior and junior women in the field.
There's also BrainPOP Featured Movie in the App Store. This App offers fun educational movies, and quizes. They also have iBookstore section that includes video clips to help draw readers deeper into the journey of the books. There are a dozen or so Apps for Learning, and the list goes on and on.
I absolutely LOVE to read. And any excuse to download free books, or apps about books is great for me. I hope this program encourages those who used to read a lot to get back into it with some of the greatest literary works ever published.
That's all for now Tampa. But keep checking for more Tampa Bay Area Events, and Tampa Florida News Updates.