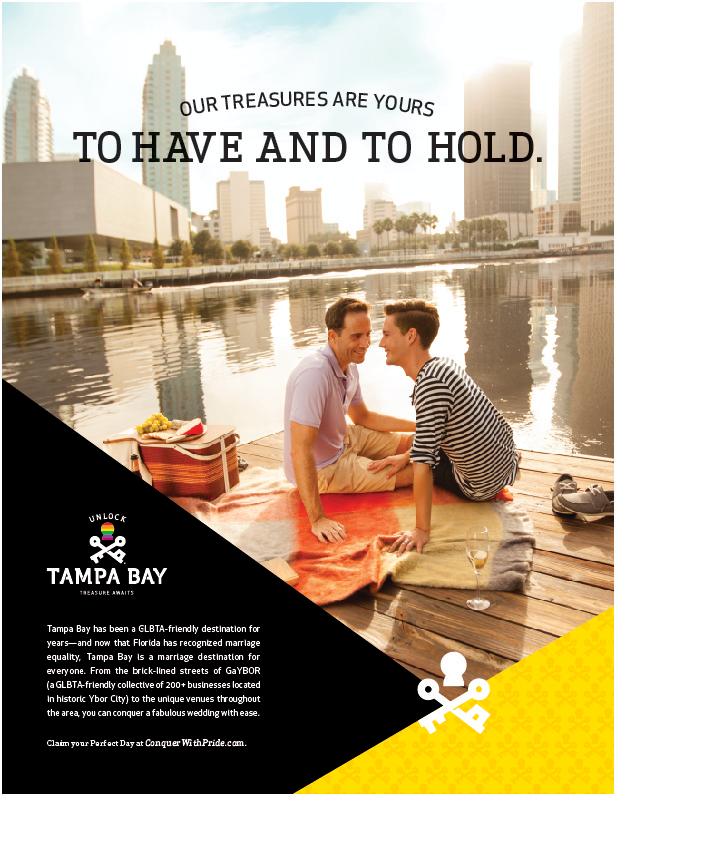 As of midnight, gay marriage is official in Florida. In Tampa Bay, same-sex couples are lining up at local courthouses to get their licenses and get hitched.
Tampa and Hillsborough County are welcoming, progressive communities and the perfect place for LGBT couples to make wedding and honeymoon plans. That's why Visit Tampa Bay has launched our "To Have and To Hold" project to bring same-sex couples from Chicago, Boston and elsewhere to beautiful Tampa Bay for their nuptials.
If you're coming from out of state, there are a few things you need to know about betting married in Florida, according to the Florida Marriage Guide:
Every marriage license is issued by a county court judge or clerk of the circuit court.
You can get married in any county in Florida, regardless of where you obtained your marriage license.
To obtain a marriage license you need:
A picture ID such as a driver's license, state ID card, or valid passport.
Both parties also have to provide their Social Security numbers, but do not need to provide their Social Security Cards.
The $93.50 marriage license fees can be reduced by up to $32.50 if you complete a licensed Florida pre-marital course.
Marriage license is valid for 60 days after issuance. You must perform the ceremony of marriage before this 60 days has expired.
Blood Tests are not required.
There is a 3-day waiting period after issuance of the license before you can get married, unless you have completed the Florida pre-marital course. In that case, the waiting period is waived.
The waiting period doesn't apply to non-Floridians.
Clergy, church elders, court officials and notaries may perform weddings.
Tampa Bay has a number of gay-friendly, TAG-approved hotels to check out for the honeymoon. You can find them on our Conquer With Pride LGBT microsite.
If you're visiting Tampa Bay to get married, tweet us a photo at @visittampabay so we can join your celebration!