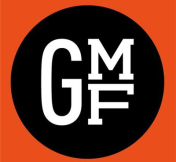 Hi Tampa Bay, Alex here to let you know that the Gasparilla Music Festival is coming to the area this spring!
The Gasparilla Music Festival will celebrate the best of Tampa Bay's diverse music scene, highlighting local emerging acts to nationally recognized headliners.  This festival will attract over 20,000 music enthusiasts and young professionals to downtown Tampa.

A  press conference for this festival will be taking place on Tuesday, February 7th at 10 a.m. on the Tampa Museum of Art Terrace. At this press conference, the GMF Board Members will be announcing the date of the festival, sponsors, vendor details and event information.
 
So... stay tuned for more information on the Gasparilla Music Festval.

Check back this week for more  information on Things To Do In Tampa Bay!