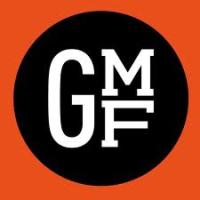 Hey music fans...Travis here to give you the scoop about the latest announcement from the Gasparilla Music Festival.  They had an event yesterday at the Tampa Museum of Art where they announced several details about the 2012 festival, including the initial lineup, which includes:
Deer Tick, Rebirth Brass Band, Alvin Youngblood Heart, The Lee Boys, Have Gun Will Travel and Kaleigh Baker.
But, more acts will be announced soon, so you have to stay tuned (get it...stay "tuned").  Ok, sorry for the bad humor. 
Ultimately the festival will feature 15-20 bands across three stages. Plus, food will be provided by local restaurants and vendors, including Fly Bar, Pipo's, Malio's, Sono Cafe, Mise en Place, Tun-du-Ree, Cafe Hey and Holy Hog.
It all takes place March 10 at Curtis Hixon Waterfront Park in Downtown Tampa, from 11 a.m. to 11 p.m. You can get your tickets at www.gasparillamusicfestival.com and click on "Buy Advance Tickets."
Like I said, stay tuned for more information about the festival.  See you back here soon for more of the music festival and other great things to do in Tampa Bay and Tampa Bay area events.