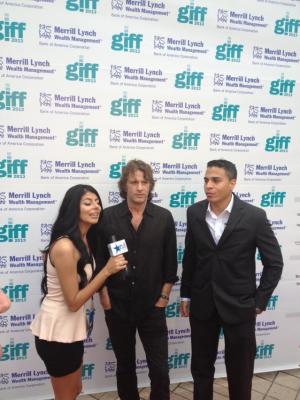 The 7th annual Gasparilla International Film Festival brought a week of independent films, Hollywood stars, and over 13,000 attendees to Tampa. Tampa Theatre, CineBistro at Hyde Park Village, and Muvico Centro Ybor showcased over 100 films and hosted events, parties, award ceremonies, and the VIP Filmmaker Lounge sponsored by the Tampa Bay Film Commission.
Among the Hollywood visits were Colin Farrell, who attended to support his friend's short film The Fix, and Thomas Jane, known for his main role in The Punisher, which was filmed in Tampa in 2004.
Opening night on March 19 debuted the world premiere of Empire State featuring Dwayne "The Rock" Johnson and directed by Dito Montiel.
The local economic impact included over 400 room nights, with attendance from over 200 filmmakers and film talent, sparking interest for two potential films to be filmed in Tampa.
On closing night, March 24, the 2013 GIFF Audience and Grand Jury Awards were presented. The winners are:
GIFF Audience Award Winners
Best Florida Production: Karl Wilson, Breaking Up with Rosie
College Showcase: William J. Stribling, Beyond Belief
Documentary: Patrick Burke, Poster Boy's or: The Art of Mobile Recording
Narrative Feature: Lawrence (Larry) Feeney, Pharmboy
Narrative Short: Ante Novakovic, The Fix
Young Filmmaker: John Kirk, Not to Scale
World Showcase: Ron Morales, Graceland
GIFF Grand Jury Award Winners
Documentary: Brett Whitcomb, GLOW: The Story of the Glorious Ladies of Wrestling
Narrative Feature: Youssef Delara & Michael Olmos, Filly Brown
Narrative Short: Andrew Young, Unburden
Special Jury Award for Acting: Gina Rodriguez, Filly Brown
Special Jury Award for Filmmaking: Elias Mael, Against the Grain
Young Filmmaker: Byron Leon, Dangerous Daze
Screenwriting: Sayre & Zahner, Darby Petty and The Lost Treasure of the Ivern