First launched in the summer of 2006, the Gasparilla Film Festival (GIFF) educates and entertains through its annual celebration of film, year-round events, community outreach and social awareness initiatives, while also supporting and cultivating the film industry not only making an economic impact locally here in Tampa Bay, but also throughout the state of Florida.
Starting this Wednesday (3/19) enjoy five full days of red carpets, exclusive events, celeb sightings, films, shorts and parties. I've pulled a list of some of the most popular events, most talked about films and the inside scoop on where to score an epic celeb photo opp!

As far as tickets go, here's what you need to know…
Unlimited Screening Pass: $120 (Gets you in to all regular screenings & front line privileges)
Ticket Per Film: $15 (Opening and Closing Night) $12 regular, Students with College ID, seniors and kids are $10
Helpful Hints
You must be seated at least 15 minutes prior to the screening.
Q&A with the directors and actors will commence following the film.
Educational Panels are FREE to the public!
You can purchase your tickets online or at the box office.
"Shorts Program" means there are usually around 5 small films (each film around 15-20 minutes).

Wednesday, March 19th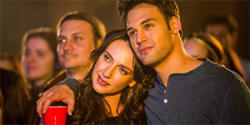 The Tampa Theatre will host the official red-carpet world premiere of crime drama 'There's Always Woodstrock' which will open GIFF.  Celeb sightings to include: Director Rita Merson and stars Brittany Snow, Katey Segal, Ryan Guzman, Allison Miller, Jason Ritter, Anna Anissimova, Rumer Willis and James Wolk.  The VIP Opening Night Reception starts at 5:30 p.m. with the movie starting at 7:30 p.m.  Tickets to this event are $65 (most likely will be sold out so get your ticket ASAP) and include food and drinks from local restaurants: Civeche, Timpano's, Shells, Irish 31 and Pizza Fusion.  After opening night head over to the Opening Night After Party at Anise Global Gastropub (located in downtown Tampa) at 10 p.m. (rumor is that all the directors and actors will be there as well… oh! and this is open to the public so grab your seat, hand-crafted cocktail and a sticky bun).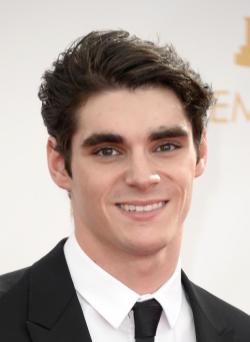 Thursday, March 20th
Movie Screenings will be in full swing (all day and night) by Thursday at two locations, CineBistro Hyde Park and Firehouse Cultural Center.
Teddy Bears "The Big Ask", staring Jason Ritter (yes, you know him… Freddy vs. Jason, Joan of Arcadia and yes, he will be there) directed by Rebecca Fishman and Thomas Beatty.  The movie is a dark comedy about three couples who head to the desert to help their friend Andrew heal from the loss of his mother. The friends plan a week of laughter and rejuvenation.  Andrew does too, except his plan includes a therapeutic surprise.  3:55 p.m. at CineBistro, Hyde Park
House of Last Things, staring rising star RJ Mitte (you know him from Breaking Bad and rumor is that he will be making an appearance) and directed by Michael Bartlett.  This film is a mind-bending thriller set in Portland, Oregon about an unspoken tragedy and its effects on a house, its temporary caregivers and owners, a classical music critic and his wife on a recuperative trip to Italy. 8:05 p.m. at CineBistro, Hyde Park
Shorts Program 2: "Dancing with the Fishes", a shorts program featuring 5 screenings (each are around 15-20 minutes). The unique thing to mention about this shorts program is that all the films are local Tampa Bay films. 10:35 p.m. CineBistro, Hyde Park

Friday, March 21st
Shorts Program 3: "Screen Cuisine", a shorts program featuring 5 screenings about FOOD! For the foodies out there, this is right up your alley! This shorts program features: Siracha, Sausage, Vroom Vroom Yum Yum, Baking Alaska and Sikh Formaggio (centuries-old Parmesan cheese). The full program is around 80 minutes and located at the Tampa Museum of Art in downtown Tampa. 4:30 p.m. Tampa Museum of Art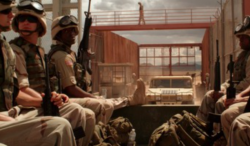 Boys of Abu Ghraib, from the producers of "Blood Diamond" and "The Last Samurai" this film is based on true events that shocked the world in 2004.  This dramatic war thriller follows soldier Jack Farmer (Luke Moran) from small town America to Iraq's most infamous prison Abu Ghraib, where he's tested with guarding the Army's highest priority detainees.  Pressured by his superior (Sean Austin) into using harsh techniques on seemingly innocent detainee (Omid Abtahi), the seductive allure of war turns into a haunting reality that threatens to break him.  8:15 p.m. Muvico Centro Ybor
Teddy Bears "The Big Ask" (mentioned earlier) will play again at the Muvico Centro Ybor at 10:40 p.m.
Friday Night After Party will kick off at 9 p.m. at the Creative Loafing (CL) Space (Located in Ybor City, 1911 N. 13th Street above Spaghetti Warehouse) and is a FREE event open to the public, cash bar, DJ and eheem… we hear a few celebrities will be in attendance.

Saturday, March 22nd
Saturday there will be a mix of movie screenings, shorts and also FREE educational panels.  The educational panels will be located at the Hillsborough Community College (HCC) Ybor Campus- Auditorium "Ybor Room" 2204 N. 15th Street.
Behind the Scenes: Realities of the Casting Process (Educational Panel) this panel will take you behind the scenes on the producing side of things. 11:00 a.m. HCC Ybor Campus
Power Women in the Biz (Educational Panel) is for the ladies! The Q&A panel will include a mix of female actors and female directors talking about driving past the old Hollywood mentality, female stereotypes and making it in the film industry. 12:45 p.m. HCC Ybor Campus
Sell Your Film (Education Panel). Producers, Talent Managers and Distributors discuss the art of packaging a film for distribution success Domestically, Digitally and Internationally. 2:15 p.m. HCC Ybor Campus
It's All About The Talent (Educational Panel) is for the rising stars in the film industry and features actors and actresses in the industry (including RJ Mitte from Breaking Bad). 3:45 p.m. HCC Ybor Campus
The Red Robin, directed by Michael Wechsler and staring C.S. Lee (you know him from Dexter and yes, he will be in attendance for a Q&A following the feature). This film follows a tormented son that holds his family hostage in attempt to prove that his father, a world-renowned psychiatrist, experimented on his children on behalf of a classified US Government mind control experiment. His frantic search for clues, his downward spiral and his search for the truth threatens to expose deep familial mysteries and a potentially horrifying past. 6:00 p.m. Muvico Centro Ybor
House of Last Things (mentioned earlier) staring RJ Mitte (you know him from breaking bad and yes, he will be there). 8:30 p.m. Muvico Centro Ybor
Shorts Program 2: "Dances with the Fishes" (mentioned before) features shorts filmed right here in Tampa Bay! 10:40 p.m. Muvico Centro Ybor

Sunday, March 23rd
The final closing day of GIFF will include movie screenings, family-friendly shorts (special ones just for the kiddos featuring animated films), the awards ceremony and the Closing Night Party.
JFK in Tampa, directed by Lynn Marvin Dingfelder this documentary made a brief appearance in Tampa a few months ago for the 50th Anniversary.  The documentary combines rare film footage of President Kennedy's Tampa speeches, unique photos, home movies and first-hand accounts from people who were there on Nov. 18, 1963. 11:00 a.m. Muvico Centro Ybor
Shorts Program 8: Family Friendly & Animation.  This shorts program is just for the kiddos and a family-friendly event running from 11:00 a.m. to 3:45 p.m. at the Muvico Centro Ybor. As for ticket pricing: Kids, 11 and under are FREE with a paying adult.
GIFF Awards Ceremony, all the winners of this year's festival will be announced at this FREE event, open to the public including an award for the audience choice awards (every time you see a screening you participate by voting by rating the movie 1-5). 5:00 p.m. Muvico Centro Ybor
Closing Night Film: Chu and Blossom, directed by Charles Chu, Gavin Kelly.  This coming of age comedy centers on an unlikely brotherhood between a pensive, awkwardly tall Korean foreign exchange student and a militant performance artist, both trapped together in a small town.  What makes this film so cool? This film was shot during the summer of 2012 and features familiar scenes and high schools around the Tampa area.  What makes it even cooler? The film maker came to GIFF in 2012 and fell in love with the City of Tampa and changed his shooting location from a small town in Pennsylvania to Tampa instead. Go Tampa! Woop Woop! 6:30 p.m. Muvico Centro Ybor
Closing Night Party will be held at The Ritz Ybor.  This ticketed celebration ($90) will close the curtain to the 2014 Gasparilla Film Festival! Enjoy complimentary cocktails, delectable bites, entertainment from DJ Fresh (TB Rays DJ) and plan to party all night long with all the celebs, directors and film makers. You must be 21+ for this one folks. 7:30 p.m. The Ritz Ybor
For the full list of GIFF events and to purchase tickets, visit: http://gasparillafilmfestival.com/
Follow all the film fun on social media by following @GasparillaFilm and using #GIFF2014