Our AL Champion
Tampa Bay Rays
baseball team got the Tampa Bay Sports scene off to a good start with their first win of the season last night after a 7-2 victory at Fenway. Scott Kazmir kicked his season off last night in front of a Fenway crowd of about 37,000 holding the Red Sox to one run on five hits in six innings to pick up his first win of the season.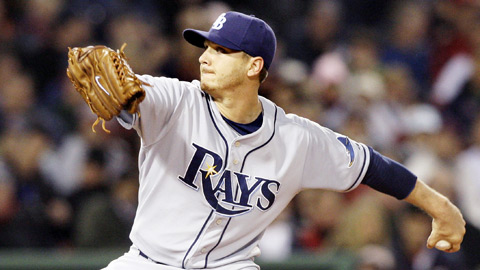 Carlos Pena capped a four-run fifth inning with a two-run homer that put the Rays in control and they never looked back as they got their first win of the new season.
The Rays are back at Fenway today with a first pitch set for a 1:35pm first pitch, as ace Matt Garza will step onto the mound tonight looking to send the Rays out of bean town with a 2-1 series win.
IF you are at work, be sure to sneak into the breakroom and try and catch some of the game and support our hometown Rays!